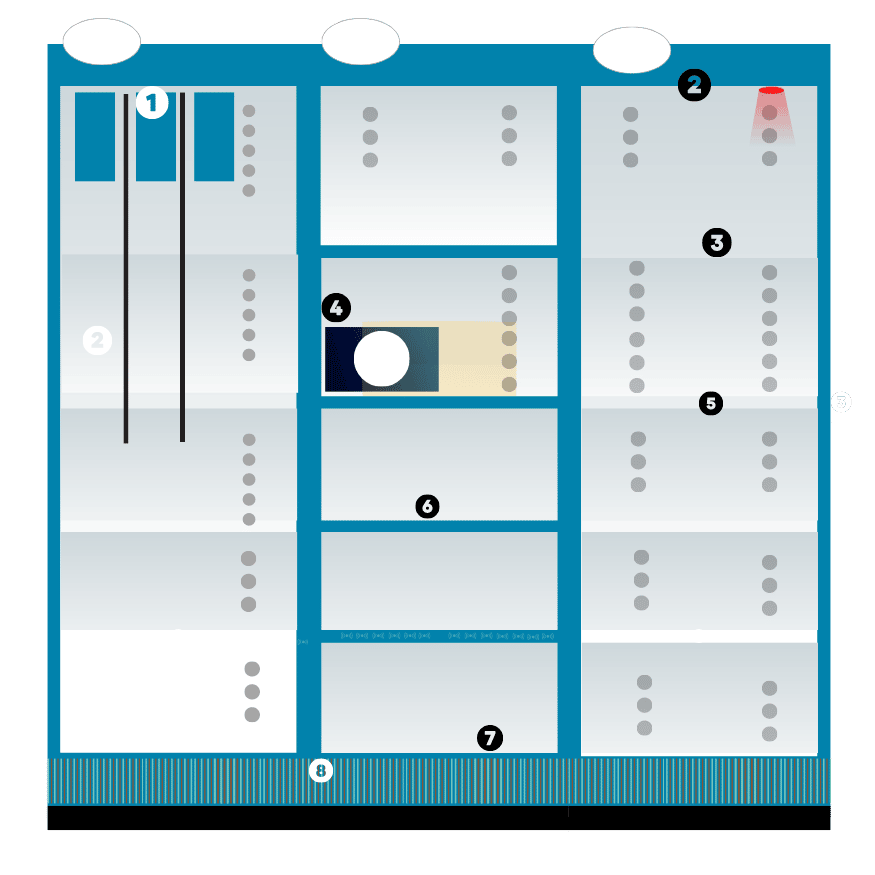 1: LED Illumination
Lights built in for visibility in dimly lit areas and during surgery.
2: Door Touch Panel
With the swipe of a badge, gain access to the cabinet to remove and return assets.
3: Flexible Shelves
Easily adjustable shelves for varying sizes of assets.
4: Built in Chargers
For electronic assets, charge your electronics to full capacity while they're securely stored.
5: More Space
Ability to adjust number of shelves and their location to optimize the storage space
for the assets being stored.
6: 3D RFID Antenna
Patented, one-of-a-kind technology that keeps track of your assets in real-time
7: Transparent Design
Locate the assets you need without
opening the door.
8:More Speed
Faster processor computing speed with improved performance.