How Community Hospitals and ASCs Can Keep Up With Endoscope Documentation Requirements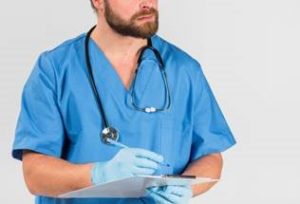 When community hospitals and ambulatory surgery centers (ASCs) are visited by accreditation agencies like The Joint Commission (TJC) or DNV, they are held to the same strict endoscope documentation requirements as academic medical centers. While it may seem unfair for these smaller facilities with access to fewer resources to be held to the same strict requirements as larger academic medical centers, the trend won't be going away any time soon.
Typically, community hospitals and ASCs have less complex endoscopy operations including:
Fewer endoscopes to manage
Less staff members handling endoscopes
A small number of procedure rooms, even as low as 1
Despite having less complexity, these smaller centers must keep up with documentation requirements around endoscopes, which include electronic recordkeeping of key activities such as high level disinfection in automated endoscope reprocessors (AERs), tracking of scopes to patients and enforcing hang-time thresholds for clean scopes.
So how can community hospitals and ASCs, which have limited resources compared to much bigger academic medical centers, keep up with the stringent documentation requirements for their scopes? One possible solution is to use a modular scope tracking and documentation system like iRIScope. iRIScope allows community hospitals and ASCs take advantage of all the great features of a scope-tracking system designed for the rigors of a busy academic medical center, but at a significantly lower price point.
For community hospitals and ASCs, iRIScope uses data-collection kiosks at key points of the endoscope usage lifecycle to capture important data around steps such as pre-cleaning, leak tests, AER cycles and endoscope check-in and check-out at clean storage. The system will ensure that your staff adheres to a standard process for high-level disinfection (HLD) of scopes by guiding them through your preferred workflow. Most importantly the system meets the high standards for documentation set by TJC, DNV and the other accreditation bureaus by automatically recording key steps in an electronic format. The data is accessible to anyone in the hospital instantaneously via a web interface. Powerful web reports and dashboards will help your hospital provide real-time data to accreditors when they visit, and will also help you understand how to continuously improve operations by tracking where bottlenecks are occurring. Lastly, the system will proactively send out alerts for patient safety. These alerts are automatically sent any time a scope is returned to clean storage without completing all of the requisite HLD steps, or when a scope exceeds its hospital-designated hang-time threshold.