How Safe Are Your Duodenoscopes?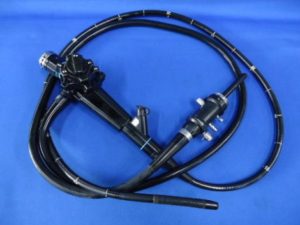 Fujifilm Medical Systems USA recently recalled its duodenoscopes, joining the prior recall of Olympus duodenoscopes and a field correction issued to Pentax duodenoscopes.  With the ever-changing hardware and cleaning instructions, many endoscopy and sterile processing professionals may find themselves wondering, "Exactly how safe are the duodenoscopes that I'm managing?"
It's a tricky question, and one that has been echoed repeatedly by U.S. Senator Patty Murray (D-Washington).  Murray has publicly questioned the safety of duodenoscopes, especially after the outbreak linked to duodenoscopes in Europe. As this article by Gordon Gibb at LawyersandSettlements.com explains:
"According to the Los Angeles Times (04/05/17), the outbreak in Europe occurred in December of last year. The medical facility and the specific location were not identified in a report filed with the US Food and Drug Administration (FDA) by a foreign health professional conversant with the outbreak. Five people were affected, one of whom died – although that death was thought to have been associated with a pre-existing condition.

The concern for Murray – and any plaintiff bringing an endoscope negligence lawsuit – remains the fact that all five individuals were felled by the same drug-resistant bacteria. What's more, all five infections were linked to the use of an endoscope manufactured by Olympus that was recalled last year for replacement of a mechanism thought to contribute to the entrapment of bacteria that may escape cleaning and disinfecting protocols.

That device – 4,400 of which are in circulation at various hospitals – is the Olympus TJF-Q180V Duodenoscope.

Hence, Murray queried Olympus about the success, or lack thereof with regard to the manufacturer's changes to the endoscope and the capacity for mitigating infection risk.

Murray has a well-known and widely-publicized track record when it comes to endoscopic infection and medical device safety. In recent years the Senator led an investigation into the safety and efficacy – and infection risk – associated with duodenoscopes. Her report was released in January of last year and revealed an association between duodenoscopes made by various manufacturers and 25 outbreaks that sickened 250 patients worldwide.

Of those 25 outbreaks, 19 were traced to a specific duodenoscope manufactured by Olympus. One of those outbreaks occurred at UCLA Ronald Reagan Medical Center. Three patients died.

The LA Times reported that three independent investigations determined the mechanical component at the center of the Olympus recall carried the potential for spreading infection from one patient to another. The specific investigations were not identified.

"This tragic incident is particularly alarming because your company recalled and reportedly fixed the device in question," Murray wrote earlier this year.

Olympus signaled that it was willing to work with Murray on answering those questions, although a spokesperson indicated it was too early to jump to any conclusions.

"It is premature to reach a conclusion regarding the cause or causes" of the outbreak, said Olympic spokesperson Mark Miller, in comments published in the LA Times. "Patient safety remains our highest priority."

Duodenoscopes are effective medical devices for the intervention and treatment of cancer, gallstones or other issues associated with bile of pancreatic ducts. However, they're not cheap – $40,000 each – and thus are not disposable. Endoscopes and duodenoscopes are cleaned, disinfected and processed for re-use between patients.

The problem – and this has been the crux of many an endoscope lawsuit – remains with the fact it is extremely challenging to effectively clean them, even when cleaning protocols are rigidly followed…"
Read the entire article here: Are Recalled Duodenoscopes Any Safer?
While duodenoscopes continue to be a focal point of legal and safety issues for all the major endoscope manufacturers, both the manufacturers and the FDA believe that the scopes currently in market are usable as long as hospitals follow the manufacturer reprocessing instructions exactly.  Hospitals that are concerned about staff adherence to instructions for use can turn to automation systems such as iRIScope to get better control of high-risk processes such as endoscope reprocessing.  These systems improve staff compliance by standardizing processes and automating many of the data collection workflows.  As duodenoscopes continue to be evaluated for their safety and risks of infection, hospitals must be diligent in their ability to consistently follow manufacturer cleaning instructions every single time to avoid potential litigation.