Mobile Aspects Releases First RFID Drying Cabinets With UVC Light To Aid In Endoscope Decontamination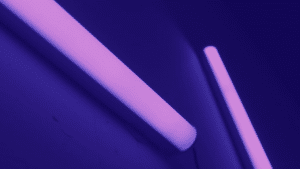 As the world suffers from the increasing number of COVID–19 infections, the call for a more secure and safe medical environment has become paramount. Hospitals across the United States must keep a close eye on hygiene to avoid any unnecessary health hazards. As an organization that specializes in endoscope management and tracking, Mobile Aspects continues to innovate to solve these issues. Our products have always been designed with the highest safety standards in mind, and now Mobile Aspects is taking its safety efforts one level further with its newest innovation.



UVC radiation is becoming increasingly popular, especially in safety applications in healthcare. Mobile Aspects has been working on integrating UVC lighting into its endoscope storage cabinets to provide an extra layer of safety. UVC radiation, the shortest, most intense form of ultraviolet (UV) light, is a disinfectant for surfaces, water, and air. Disinfection is a key step in the prevention of the spread of infectious agents and UVC has proven to be an important tool in reducing bacterial contamination.
Numerous studies have found that standard manual cleaning or disinfection of surfaces can reduce – but often does not eliminate – important pathogens. Failure to adequately disinfect patient rooms and equipment, such as flexible endoscopes, can raise questions about patient safety.
With reprocessing of endoscopes becoming increasingly complex due to strict safety standards, hospitals must look at new ways of improving patient safety without requiring additional work from their staff. Using UVC in the healthcare industry is a simple, cost-effective, and efficient method of providing additional disinfection to endoscopes without the use of harmful chemicals. UVC disinfection systems are widely used in hospitals, doctor's offices, nursing homes, rehabilitation centers, and other medical settings and successfully cut airborne infectious agents, bacteria, fungi, viruses, spores, dust mites, and parasites.
Additional benefits of UVC Light Disinfection:
It is safe – Proper protection makes this a safe and non-toxic disinfection method for the healthcare industry.
It is powerful – UVC light kills a wide array of harmful organisms. UVC lights also destroy mold and spores. Other disinfection methods may not – or they may leave a damp environment where fungi can thrive. Since UVC disinfection is a dry method, it will eliminate existing mold and prevent its growth in the future.
It is long-lasting – Unlike traditional disinfection methods, UVC light disinfection is a physical method for killing bacteria. Therefore, the bacteria in question cannot build immunity to it. That is a huge plus, particularly for hospitals.
It is effective – UVC light disinfection can help protect endoscopes in drying cabinets and improve the level of patient safety.
Hospitals across the globe are spending a lot of resources planning for a safe post-Covid environment. However, to prevent the next pandemic, there needs to be a constant effort to prevent infectious diseases from occurring, especially within healthcare. Endoscopes have been linked with many outbreaks in the recent past, and hospitals need to keep a constant eye on their disinfection protocols to make sure that the highest standards are in place.
Innovation is one of the main paths that will help us move forward. As the world reels from the adverse effects of a global pandemic, each action towards disinfection and sterilization of equipment in hospitals is a necessity. The use of UVC light disinfection in iRIScope cabinets is a welcome step and adds an extra layer of security to flexible endoscopes without adding additional work to already overburdened staff. Let us work towards a safer, cleaner, and better future together.