The Risk Of Improperly Trained Staff In The Endoscopy Suite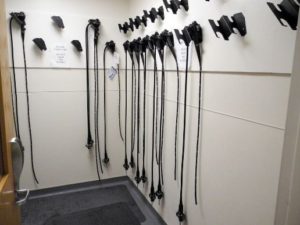 A recent incident in the Philadelphia area reminds us of the dangers that can result from improperly trained staff in the endoscopy area of a hospital.  In the incident, an elderly patient undergoing a surgical procedure had an improperly cleaned endoscope used on them during their procedure. 
The incident occurred at Crozer-Chester Medical Center, outside of Philadelphia, PA, and happened during a weekend when the endoscopy suite was closed.  The employee who handled the scope may not have been properly trained on proper endoscope cleaning procedures.  As this article by Dan Sapatkin at Philly.com explains:
"The Crozer investigation noted that the hospital's endoscopy suite was closed for the weekend when the incident occurred on Saturday, Jan. 7. A Pennsylvania Health Department inspector's interview determined that an employee involved with the surgery "did not know that an endoscope could not be reused if it had only been pre-cleaned and did not understand that it required high level disinfection before reuse," according to the investigative report, which determined that the hospital had failed to follow its own policies.

In a statement Wednesday morning, Crozer Keystone Health System said that it "encourages the immediate reporting of potential safety risks that may occur during patient care. As such, in this case, health system became aware that an employee may not have completely followed protocols related to the high-level disinfection of an instrument used in a procedure at Crozer-Chester Medical Center. We immediately reported this situation to the Department of Health and took numerous actions to ensure the safety of our patients and to provide employees with the necessary re-training."
Read the entire article here: Crozer-Chester cited for using dirty scope on patient
While it is certainly admirable that Crozer-Chester volunteered the incident to the State before any others occurred, it is clear from the employee's interview that the procedure breach was entirely preventable.  In order to reduce the risk of these types of incidents from occurring, hospitals must be more proactive in educating their staff about the risks of hospital acquired infections and how to prevent them.  In the endoscopy suite of a hospital, this education must be an even higher priority due to the nature of flexible endoscopes and their susceptibility to spreading diseases.  It should be noted that Crozer-Chester did re-educate and re-certify its staff after the incident, but it is a case of too little, too late.