List of Top 10 Patient Safety Issues For 2017 Includes Scope Reprocessing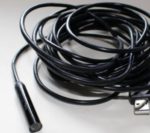 The editorial team at the Becker's Infection Control & Clinical Quality website unveiled its top 10 patient safety issues for 2017.  Their list was based on study findings and trends over the last year.
Sterilization and reprocessing issues represented one of the issues on the list. It's no surprise to anyone in the industry that this was included, as several media reports in 2016 highlighted safety issues at hospitals related to poor reprocessing of endoscopes and other reusable medical equipment. As the article by Heather Punke and Brian Zimmerman at Becker's noted:
"Problems in the sterile processing department can put patients at risk of contracting various infections via surgical tools and medical devices. Hospitals and clinics continued to encounter problems cleaning, reprocessing or sterilizing reusable medical instruments in 2016.

Some of the challenge stems from instrument design. A study published in October 2016 in Infection Control & Hospital Epidemiology found removing all contamination from robotic surgical instruments is close to impossible, for instance. Experts have also called duodenoscopes — which have been linked to outbreaks of multidrug-resistant organisms — "almost impossible to clean correctly."

Other issues arose due to lack of training for SPD staff. For example, a state investigation into Detroit Medical Center in fall 2016 found a lack of a "robust, consistent, repeatable, comprehensively documented and well-maintained training system" for central sterile processing employees was one of numerous issues that exposed DMC surgery patients to infection risk.

Hospitals can stymie this problem by ensuring staff are trained properly on the latest sterilization procedures and making it as easy as possible for staff to follow manufacturers' cleaning instructions."
Read the entire article here: 10 top patient safety issues for 2017
As the article mentions, proper training and following standard protocols can drastically improve a hospital's chances of avoiding safety issues related to reprocessing of medical instruments, including flexible endoscopes.  Hospitals can also turn to systems such as iRIScope to improve adherence to cleaning protocols and to ensure no steps are missed along the way.  In either case, hospitals must be proactive in meeting these reprocessing and sterilization risks head on.