3 Dangers of Expired Medical Devices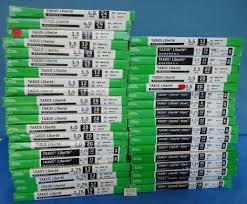 A recent survey conducted by Cardinal Health showed that 24% of hospital staff have seen or heard of an expired product being used on a patient during a procedure.  This comes as no surprise, as we have witnessed the usage of expired inventory at hospitals first-hand.  Without the proper processes and vigilance to prevent these "never events" from happening, this will continue to be a risk for hospitals.
While there may not be a true danger to patients from the use of an expired medical device – the expiration date is typically based on the packaging integrity, not device integrity – hospitals are still putting themselves at risk of legal and regulatory trouble if this is not properly managed.  Patients who later learn that an expired device was used during a procedure may elect to file a lawsuit against the hospital.
Additional patient safety concerns for hospitals may result from poor inventory management practices.  As this article by Mackenzie Bean at Becker's Hospital Review details:
"1. Twenty-four percent of respondents have seen or heard of an expired product being used on a patient.

2. Eighteen percent of respondents have seen or heard of patient harm occurring due to a lack of necessary supplies.

3. Fifty-seven percent of respondents have seen or heard of a physician not having the necessary product for a procedure."
Read the entire article here: Survey: 24% of hospital staff witness expired or recalled product used on a patient



Without the right systems and processes for inventory management in place, hospitals will continue to put their business and their patients' safety on the line.  Most hospital employees have witnessed or heard of a patient safety issue from poor inventory controls.  Best practices to eliminate this risk include implementing systems like iRISupply. Hospital inventory management systems like iRISupply provide all the requisite controls, reports and alerts to allow hospitals to eliminate these patient safety issues without putting additional work on their staff.