4 Steps To Increase Patient Safety In Your Hospital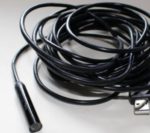 Hospitals continue to pursue patient safety initiatives as part of the overall shift in US Healthcare from volume to value.  After all, hospital acquired infections (HAIs) quickly increase the cost of a procedure and will directly affect your bottom-line.  This is on top of any damage to your hospital's reputation that may occur from an outbreak, which could quickly mount to millions in lost business beyond the effected procedure.
The Institute for Healthcare Improvement (IHI) recently issued an extensive policy paper outlining their view on how hospitals can improve patient safety.  Hospitals can use this paper as a template for change as they pursue their own patient safety initiatives.  This article by HealthLeaders Media News suggests shifts in 4 areas to enable hospitals to advance patient safety by urging:
 "Proactive rather than reactive safety management.

Clinicians to investigate errors "to understand how things usually go right as a basis for explaining how things occasionally go wrong.

A shift in attitude "From fear, blame and liability to humility, trust, transparency.
Patient safety to be thought of as "more than the absence of physical harm, it is also the pursuit of dignity and equity."
Read the entire article here: IHI: This Way to Patient Safety
With so many areas for hospitals to focus their patient safety initiatives on, how do you even get started?  Start by reviewing your hospital's HAI history to see if there are any common problems that emerge.  Within that list, see if there are any HAIs that can be fixed with process introductions or upgrades so you can pick off some "low-hanging fruit."  Being proactive about fixing those common problems can lead to outsized gains by your organization.  If you also want to put in a system of "humility, trust, transparency", as the article suggests, consider a system such as iRIScope that helps to improve processes for managing your endoscopes by increasing the transparency within your organization.