Another Company Recalls Its Duodenoscopes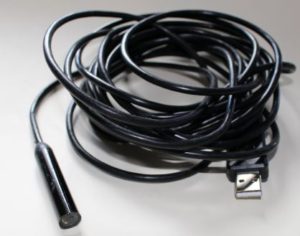 On July 21, 2017, Fujifilm Medical Systems USA issued an Urgent Medical Device Correction and Removal notification to inform customers of a recall of its ED-530XT duodenoscopes.  This voluntary recall includes the replacement of the ED-530XT forceps elevator mechanism including the O-ring seal, replacement of the distal end cap, and the provision of new Operation Manuals. The U.S. Food and Drug Administration (FDA) cleared the updated design and labeling for the ED-530XT on July 21, 2017.
The Fujifilm recall continues a disturbing trend, following Olympus' 2016 recall of its duodenoscopes and Pentax's field correction to its duodenoscopes earlier this year.  The FDA also stated in its release:
"BACKGROUND: As noted in FDA's February 2015 Safety Communication, the complex design of duodenoscopes may impede effective reprocessing. Reprocessing is a detailed, multistep process to clean and disinfect or sterilize reusable devices. The FDA has been working with duodenoscope manufacturers as they modify and validate their reprocessing instructions to further enhance the safety margin of their devices and show with a high degree of assurance that their reprocessing instructions, when followed correctly, effectively clean and disinfect the duodenoscopes.

RECOMMENDATIONS:

Acknowledge Fujifilm's Urgent Medical Device Correction and Removal and identify affected products in your facility.

     Indicate if you do NOT have any affected duodenoscopes or Operation Manuals.

     Upon receipt of the enclosed new Operation Manuals, remove and replace any older operation manuals from your facility, and destroy and        dispose of properly.

Be aware of the manual reprocessing procedures outlined in FDA's December 23, 2015 Safety Communication "FUJIFILM Medical Systems, U.S.A., Inc. Validates Revised Reprocessing Instructions for Model ED-530XT Duodenoscopes."

     Continue to use these validated instructions when reprocessing Fujifilm ED-530XT duodenoscope models. The validated reprocessing
instructions, when followed correctly, are intended to effectively clean and high-level disinfect the Fujifilm ED-530XT duodenoscope."
Read the entire article release here: ED-530XT Duodenoscopes by Fujifilm: Safety Communication – Recall Issued, Updated Design and Labeling
While duodenoscopes continue to be a focal point of legal and safety issues for all the major endoscope manufacturers, both the manufacturers and the FDA believe that the scopes currently in market are usable as long as hospitals follow the manufacturer reprocessing instructions exactly.  Hospitals that are concerned about staff adherence to instructions for use can turn to automation systems such as iRIScope to get better control of high-risk processes such as endoscope reprocessing.  These systems improve staff compliance by standardizing processes and automating many of the data collection workflows.  As duodenoscopes continue to be evaluated for their safety and risks of infection, hospitals must be diligent in their ability to consistently follow manufacturer cleaning instructions every single time to avoid potential litigation.