The Olympus Trial Verdict And What It Means For All Hospitals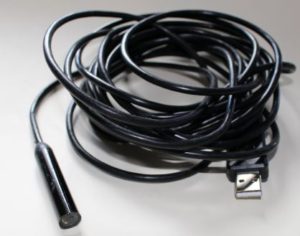 The first trial accusing Olympus Corp. of wrongdoing associated with contaminated duodenoscopes in US hospitals has recently concluded.  The jury ultimately decided that the Olympus duodenoscope's design was not to blame for the death of a patient –  though its lack of proper warning was determined to be partially responsible, as well as the actions of the hospital.
The case surrounded the death of Richard Bigler, a 57 year-old patient who underwent a scope procedure while battling pancreatic cancer in 2013.  The plaintiffs alleged that during the procedure, a tainted duodenoscope at Virginia Mason Medical Center passed on a drug-resistant infection that led to his rapid decline and eventual death.
Virginia Mason Medical Center in Seattle teamed up with Bigler's family to seek damages against Olympus.  The jury decided that both Olympus and Virginia Mason Medical Center shared some of the blame for Mr. Bigler's death. While damages to Virginia Mason Medical Center were estimated by jurors at $25.4 million, the hospital ultimately was awarded just $6.6 million from Olympus as the jury decided that the hospital was also partly to blame for the infection.  The family of Mr. Bigler was awarded another $1 million from Olympus. As this article by Chad Terhune and JoNel Aleccia of the Los Angeles Times explains:
"An Olympus official offered condolences to the Bigler family in a statement and praised the jury's decision

"We are appreciative that the jury recognized that Olympus' duodenoscope design was not unsafe and did not contribute to Mr. Bigler's unfortunate passing in 2013," said Sam Tarry, an attorney for the company.

But the jury also said Olympus failed to provide adequate warnings about the scope or instructions for its use after it was manufactured. The jury said that failure harmed Virginia Mason Medical Center.

Theresa Bigler's attorneys cast the decision as a win for patient safety.

"Olympus hasn't been playing by the rules for some time and this verdict holds them accountable," lawyer David Beninger said in a statement.

He said the case should send a broad signal to Olympus and other device manufacturers.

They "must make patient safety a priority and not just a sales pitch," Beninger's statement said. "As Olympus' own expert admitted at trial, lawsuits can change behavior and big lawsuits can make big changes. Hopefully this verdict will convince Olympus and others to listen."

Medical and legal experts said they were surprised at how well Olympus fared in this case, which was closely watched by other plaintiffs' lawyers who are waging similar suits against the company.

"In the jury's opinion, the hospital shared some of the blame," said Lawrence Muscarella, a hospital-safety consultant in Montgomeryville, Pa.

Muscarella said each case is different and plaintiffs' attorneys can learn from the evidence presented at this trial. "It remains to be seen what this portends for other cases on the docket," he said.

More than 25 patients and families, from Pennsylvania to California, have sued Olympus, alleging wrongful death, negligence or fraud. Federal prosecutors also are investigating Olympus and two smaller manufacturers over patient infections.

Richard Bigler was one of at least 35 patients in American hospitals to have died since 2013 after developing infections tied to Olympus duodenoscopes — snake-like tubes that are threaded down a patient's throat.

Doctors use the scope to diagnose and treat problems in the digestive tract, such as gallstones, cancers and blockages in the bile duct. About 700,000 procedures are performed annually in the U.S.

Last year, Olympus recalled all 4,400 of its TJF-Q180V duodenoscopes — the model used in Bigler's case — and made repairs to reduce the risk of bacteria becoming trapped inside after cleaning.

Bigler's attorneys said Olympus had acted recklessly by not warning U.S. hospitals about previous outbreaks and failing to fix a design flaw that allowed dangerous bacteria to become trapped inside these reusable scopes.

Olympus had said its gastrointestinal scopes were safe and effective with proper cleaning and disinfection. At trial, the company said Virginia Mason was to blame for Bigler's infection because the hospital didn't follow the company's cleaning instructions.

Olympus criticized Virginia Mason for not telling the Biglers and other families about the scope-related infections, leaving them to find out from a newspaper account about the outbreak.

In his closing argument, Olympus attorney Mark Anderson told the jury that the Seattle outbreak would have occurred regardless of whether Olympus' or another company's devices were used.

"The proof in this case, from their witnesses, is there is no increased risk with the [Olympus scope]," Anderson told the jury.

Hospital officials said the faulty Olympus scopes were the cause of Bigler's infection and others, and they implemented an expensive test-and-hold protocol for cleaning the devices that halted the spread.

"We're sorry for the grief and anguish experienced by the Bigler family," the hospital said in a brief statement. "This was a complicated trial that lasted more than eight weeks. The verdict includes multiple decisions and we will continue reviewing them over the next few days."

Theresa Bigler was not available for comment, lawyers said.

One of the largest superbug outbreaks in the nation occurred at Virginia Mason, where 39 people's infections were linked to Olympus scopes. Eighteen people died. The Seattle hospital said the patients who died, including Richard Bigler, had other underlying illnesses.

The 12-member jury, which had begun deliberating July 18, said the damages to Virginia Mason amounted to $25.4 million. But jurors agreed the hospital had been negligent, so they sharply reduced the damages owed to Virginia Mason."
Read the entire article here: Jury orders Olympus to pay $6.6 million but rejects claims its medical scopes are unsafe
The somewhat surprising verdict that the Olympus scopes were not to blame, but instead that Olympus' lack of warnings and the hospitals actions were to blame, is sure to put hospitals on high alert.  The precedent set by this trial verdict now puts the onus on the hospital to prove that their processes and procedures are of a sufficient standard to avoid the blame falling solely upon them in the case of an endoscope-related outbreak.  In such a case, documentation of rigorously followed procedures will become a must have for the hospital's defense.  Automated documentation systems such as iRIScope can make the capture and reproduction of such documentation seamless, and reduce the amount of time sterile processing staff spend documenting their work.  This documentation can be the difference between successfully defending hospital staff in court and severely damaging a hospital's reputation and pocketbook by losing a lawsuit related to patient safety.