Are Stock Outs Giving You Headaches? How To Eliminate Them With Supply Automation Software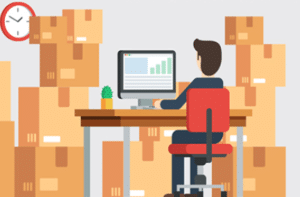 With many hospitals still relying on manual processes or antiquated technologies for managing their expensive supplies and implants, they are facing a multitude of consequences that are affecting their ability to provide safe and efficient healthcare. Some of the consequences of inadequate supply management techniques include using expired implants, gross overstocking of supplies, poor revenue reimbursement and frequent stock-outs.
Stock-outs of important supplies tend to have cascading negative effects on hospital procedural areas. Some of the results of stock-outs include:
Delayed or canceled procedures as replacement items are located or ordered
Negatively impacted patient safety from using suboptimal supplies or implants
Increased costs due to same-day or rush deliveries for replacement items
With all of these negative consequences associated with stock-outs, what can hospitals do? Most of the time, stock-outs occur due to inaccurate inventory levels. Inaccurate inventory levels begin to occur a few days or weeks after inventory reconciliations for hospitals take place using manual or other inadequate inventory management technologies. Because not every transaction is captured due to human error, negligence or shrinkage, what the system believes is on hand and what is actually on hand begin to drift apart. During these periods, as actual and documented inventory levels differ, there tend to be stock-outs on one hand and overstocked inventory on the other.
The foremost way to drastically reduce or even eliminate stock-outs is by implementing an advanced sensing technology such as RFID for keeping a perpetually accurate count of items on hand. With RFID cabinet systems, such as iRISupply from Mobile Aspects, eyeballing inventory to calculate re-order levels and inventory reconciliations become a thing of the past. The RFID technology replaces all antiquated inventory management systems with a real-time inventory count that can be as accurate as 99% ˗ which is 15% higher than typical experiences with manually intensive systems such as bar-codes, push-buttons or eyeballing. With this technology in place, on-hand inventory counts become much more accurate, making stock-outs less frequent as a result.
The second key ingredient to reducing or eliminating stock-outs is a powerful software system with built-in data analytics for robust inventory management. A system like iRISupply marries inventory management software with RFID cabinets to provide a complete system for managing key supplies and implants. This software will arm you with the data you need to make the best re-ordering and stocking decisions possible. iRISupply will not only provide you with the usage data and reports you need, but will take it one step further and provide actionable recommendations about which products or overstocked, understocked or that can even be eliminated altogether. Mobile Aspects supply chain experts will also sit down with you quarterly as part of a best-in-class customer success program to discuss strategies to optimize your inventory mix and review the data behind those suggestions. By closely managing PAR levels and setting up interfaces for automatic re-ordering, stock-outs can be successfully and sustainably eliminated.