Be Transparent With Physicians on Pricing to Drive More Value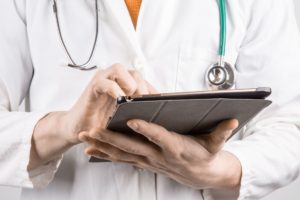 One of the biggest obstacles to value analysis teams within hospitals is physicians who are reluctant to switch devices or vendors.  Physicians often grow attached to certain medical devices, with good reason – they have been proven to work for them and their patients.  Often times, showing evidence that a substitute item with similar functionality could be a viable alternative is met with resistance.
One way around this resistance is to present the evidence that an alternative device will work and also the savings in cost the hospital will realize over a year if they make the switch. One hospital experienced this exact scenario, as explained by Ron Shinkman at Fierce Healthcare:
"Counterintuitively, telling might be the best way to discuss the approach with doctors. Since they're trained as scientists, providing them with hard data as to why a change should be made can often be successful.

"You can manage through meaningful data and evidence," says Jeffrey Porubcansky, a national director with Cardinal Health.

Data analytics can play a big role in getting doctors to change their preferences, particularly when cost and overall quality is involved.

Porubcansky recalled a time when a physician, conferring with a supply chain director, had the bar code for an implantable device he was fond of scanned into the hospital's point of sale system. When the price came up "the doctor was horrified," he says. "It was three times the cost of a comparable item."

As a result, the doctor made the switch to the less expensive alternative without reservations."
Read the entire article here: How providers are cutting supply costs postmerger
While hospitals and health systems continue to look for ways to drive more value out of their surgical areas, physicians must be considered as a key contributor to the process.  Provide physicians with the hard evidence and pricing data, and often they will respond with a solution that works for everybody.  Getting your hands on the evidence can often be a challenge, due to the inability to get timely data out of your hospital information systems.  Automated medical device management software, such as iRISupply, can provide real-time reports and data analytics so you can start to have informed discussions with your physicians.