Cost Control Takes Top 2 Spots In Survey Of Priorities For Hospital Executives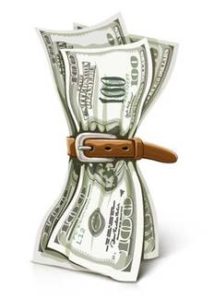 The Advisory Board recently shared the results of its Annual Health Care CEO Survey. The survey asked hospital CEOs to rank their concern over a wide range of topics across the healthcare spectrum. In a break from prior years, both of the top 2 concerns revolved around cost structure and management.
While growing their hospitals continues to be a key priority at many health systems, the survey reveals that in the current healthcare market controlling costs is becoming increasingly important for those at the executive level. With providers getting squeezed by declining reimbursements on the top end and increasing labor and supply costs on the boom end, hospitals are looking for new ways to remain profitable. As this press release from Advisory Board notes:
"The new No. 1 concern for hospital executives is preparing the enterprise for sustainable cost control, according to the nationwide survey of 146 C-suite executives conducted between December 2017 and March 2018. This top concern made its CEO Survey debut this year, and 62 percent of executives said they were extremely interested – more than for any topic in at least four years and 5 percent more than for any topic in 2017.
C-Suite executives voted innovative approaches to expense reduction as the No. 2 topic for the second year in a row.
"Health system CEOs recognize that any effective growth or financial-sustainability strategy must be built on a competitive cost structure in order for their enterprises to deliver high-quality, cost-effective care to the patients they serve," said Christopher Kerns, executive director, Research at Advisory Board. "The entrance of nontraditional health care providers, such as retailers and consumer-focused imaging and surgery centers, adds to the urgency of health systems improving cost structures, sometimes radically so, such as redesigning staffing models, rationalizing service lines across their market, and even transforming their facility footprint."
The survey asked executives about their level of concern for 33 topics, including building an agile enterprise, strengthening primary care alignment and developing a robust cybersecurity strategy. The Top 5 areas of extreme interest to hospital and health system executives are:
Preparing the enterprise for sustainable cost control (62 percent)
Innovative approaches to expense reduction (56 percent)
Exploring diversified, innovative revenue streams (56 percent)
Boosting outpatient procedural market share (50 percent)
Meeting rising consumer demands for service (50 percent)"
Read the entire press release here: Annual Health Care CEO Survey: Cost Control is Top Priority for Hospital Executives
With rising costs increasingly becoming a concern for hospital executives, look for new and sustainable ways to cut costs across your delivery network. Consider a system like iRISupply that targets the procedural areas of a hospital, where hospitals spend and make 50% of their dollars. The system directly connects with your electronic medical record (EMR) software to ensure accurate and real-time documentation of your expensive implants and supplies to ensure that you are getting paid for the services your hospital is performing. The software will also arm your hospital with the data you need to make inventory optimization decisions that will provide a large and sustainable ROI to your hospital. iRISupply will not only provide you with data, but will take it one step further and provide actionable recommendations that will allow you to cut costs in your surgical supply chain. Mobile Aspects supply chain experts will also sit down with you quarterly as part of a best-in-class customer success program to discuss strategies to optimize your owned/consigned inventory mix and review the data behind those suggestions.