Duodenoscope Surveillance Protocols Released By FDA and CDC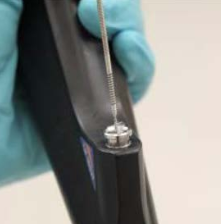 The U.S. Food and Drug Administration (FDA), Centers for Disease Control and Prevention (CDC) and American Society for Microbiology (ASM), along with other endoscope culturing experts, recently announced the availability of voluntary, standardized protocols that were developed for duodenoscope surveillance sampling and culturing.
As noted by the FDA:
"Hospitals and health care facilities that utilize duodenoscopes can, in addition to meticulously following manufacturer reprocessing instructions, take these additional steps to further reduce the risk of infection and increase the safety of these medical devices. These protocols are an update to the Interim Duodenoscope Surveillance Protocol released by CDC in March 2015.

Duodenoscopes are flexible, lighted tubes that are used to treat patients undergoing endoscopic retrograde cholangiopancreatography (ECRP). These procedures often are life-saving and are the least invasive way of draining fluids from pancreatic and biliary ducts blocked by cancerous tumors, gallstones or other conditions. More than 500,000 ERCPs are performed each year in the United States. Duodenoscopes undergo a multi-step cleaning and high-level disinfection procedure called reprocessing so that they can be reused between patients. However, the complex design of duodenoscopes makes it difficult to remove contaminants compared to other types of endoscopes. If not thoroughly cleaned and disinfected, tissue or fluid from one patient can remain in a duodenoscope when it is used on a subsequent patient. In rare cases, this can lead to patient-to-patient infection.

Microbiological sampling and culturing of duodenoscopes involves sampling duodenoscope channels as well as the distal end of the endoscope and then culturing those samples with the goal of detecting bacterial contamination that may be present on the duodenoscope after reprocessing."
Read the full guidelines here: Duodenoscope Surveillance Sampling & Culturing
The infection risk with duodenoscopes across all the major scope manufacturers continues to be an issue for hospitals.  Hospitals must continue to be vigilant in their use of duodeonscopes and must ensure processes are followed strictly to minimize infection risk. Where strong processes are missing, hospitals must work to ensure the proper people and systems are in place to upgrade processes to the highest standards. Software systems such as iRIScope have been introduced in recent years to help hospitals ensure that each of their flexible endoscopes is reprocessed the proper way each time, and documentation of their reprocessing is kept electronically using advanced RFID technology.