Supply Stock-Outs Have An Outsized Effect On The Bottom Line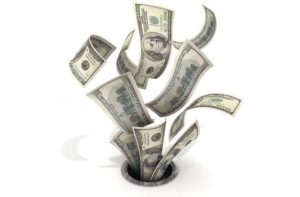 A recent survey conducted by Cardinal Health showed that 40% of hospital staff have cancelled a case due to an out-of-stock supply, and 69% of staff have had to delay a case while a missing supply is being tracked down. Having spoken to hundreds of staff in operating rooms, cath labs and interventional radiology labs, we have similarly heard many clinicians complain about manual inventory processes leading to supply stock-outs and causing major headaches including cancelled or delayed cases. The survey also revealed that 23% of staff have seen or heard of a patient that was harmed due to a lack of supplies, a sad finding that makes the financial complications of missing supplies pale in contrast.
Having stock-outs occur just a few times a week could be costing your hospital dearly. With each minute of delayed OR time costing between $20-$80 depending on case complexity, a relatively busy OR in a 250-bed hospital could be experiencing losses of $25,000-$50,000 annually just from the cost of delayed cases due to missing supplies. Cancelled cases due to out-of-stock supplies could be costing that same hospital multiple times that amount due to the costs of re-scheduling and the potential of losing a cancelled case to another facility.
In addition to the costs of the missing supplies, manual inventory processes also lead to complications with expired inventory. The Cardinal Health survey showed that 27% of staff have seen or heard of expired product being used on a patient due to poor inventory control practices. This comes as no surprise, as we have witnessed the usage of expired inventory at hospitals first-hand.  Without the proper processes and vigilance to prevent these "never events" from happening, this will continue to be a risk for hospitals.
Read the entire article here: Survey Finds 40 Percent of Health Care Providers Have Canceled Surgical Cases Due to Lack of Supplies
Without the right systems and processes for supply and implant management in place, hospitals will continue to put their business and their patients' safety on the line. Most hospital employees have witnessed or heard of delayed or cancelled cases from missing inventory and many have also heard of patient safety issues due poor inventory controls.  Best practices to eliminate this risk include implementing systems like iRISupply, which provide all the requisite controls, reports and alerts to allow hospitals to minimize out-of-stock events to prevent delayed or cancelled cases and related patient safety issues without putting additional work on their staff.