ECRI Top Health Technology Hazards List Includes Poor Sterilization Practices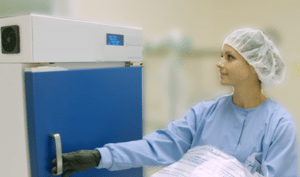 The ECRI Institute, based in Philadelphia, has just released its annual list of health technology hazards for 2020.  This year's list includes an entry at number 3 for poor sterilization practices, echoing prior year concerns about sub-standard disinfection practices for flexible endoscopes.
ECRI's list is the result of extensive research by its own engineers, scientists and clinicians, as well as investigation into its own problem reporting network.  The list considers criteria such as severity, frequency and insidiousness when ranking the hazards.  It's no surprise that sterilization practices came in as number 3 on the list, as reports of safety breaches due to poorly sterilized or disinfected medical equipment continue to occur all around the country.  The Executive Brief published by ECRI Institute explains why endoscope reprocessing continues to be such a concern:
"This concern exists in all healthcare settings where patients may come in contact with contaminated items, particularly those intended to enter sterile tissue or the vascular system. However, not all healthcare settings have similar resources for core infection prevention and control (IPC) practices. Settings that may lack the sterilization program resources commonly found in acute care facilities, for example, include medical offices (e.g., OB/GYN, dermatology), dental offices, and similar locations that are not serviced by a central sterile processing department.

During IPC consultations in these settings, ECRI Institute has observed numerous oversights and improper actions associated with sterilization processes. While the prevalence of such failures is unknown, the potential exists for this to be an insidious, widespread patient safety risk."
Read the entire Executive Brief here: Top 10 Health Technology Hazards for 2020
As the spotlight on reusable medical equipment such as endoscopes and surgical instruments continues to shine, hospitals and ambulatory surgical centers must continue to be vigilant in enforcing the highest standards for sterilization and high-level disinfection.  We must make sure that team members are performing the steps of the sterilization or reprocessing cycle consistently and are documenting their findings along the way. If your department wants to automate the workflow and documentation process of the endoscope reprocessing cycle, consider a software system like iRIScope. Systems like these ensure that your staff are performing consistent, repeatable and documented steps during reprocessing.  They also minimize manual efforts to document the process by incorporating advanced data collection technologies like RFID directly in to the workflow.