Falling Short of Your Cost Reduction Goals? You're Not Alone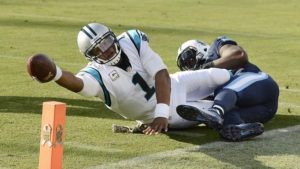 A recent survey by Kaufman, Hall & Associates has revealed that most hospital executives feel that they are falling short of their cost reduction goals.  They survey of over 150 senior hospital executives revealed that 75% of the respondents felt that their cost transformation success has been average to below average.
The move from volume to value is encouraging most organizations to reduce costs in order to remain competitive in their market. With over 95% of the respondents claiming that cost transformation is a significant or very significant goal for their organization, there are many hospitals that are unable to achieve one of their primary objectives of cost transformation.  As the report from Kaufman Hall summarizes:
This is not business as usual, involving incremental change. Financial realities – lower revenue and nonstop expense, consumer, regulatory, and competitive pressures – demand a new way of providing care. To meet community needs under healthcare's new business imperatives, and to participate as a "provider of choice" in narrow networks developing nationwide, organizations must have a strong value proposition and a cost position that is significantly lower than competitors.

For most hospitals and health systems, achieving such a position will be a transformational undertaking, requiring extensive effort to dramatically lower costs by 25% to 30% over a five-year period. That effort must start now, not a yet-to-be-determined future date.

The pursuit of lower costs is not a new priority for most healthcare organizations, as the value versus volume discussions have taken root in the industry. But has the talk translated into action? What goals have organizations set to transform costs, what progress are they making, and what impediments must be addressed? Our key survey findings include:

Why the Need to Reduce Costs?

Financial realities make cost transformation an imperative for healthcare organizations and their leaders.
Executives recognize the imperative, but organizational commitment to transformational change, goal setting, and progress have been limited to date.

Where Are Organizations Focusing?

Current efforts focus on traditional areas of cost improvement (e.g., labor productivity, supply chain, revenue cycle)…
…while areas that will yield transformative reductions (e.g., clinical redesign, service rationalization, workforce reconfiguration) are not being addressed at a pace that acknowledges urgency.

What Are the Challenges?

Accountability for transforming costs is a concern for most organizations.
Data and important processes and tools, such as cost accounting methods, lack credibility.
Reliable cost-related data, insights, decision making, and monitoring are required to transform costs.

Cost transformation is urgent but many organizations are struggling to set appropriate reduction goals and start the hard work of reconfiguring their businesses for a much more cost competitive environment.
Download a copy of the survey report here: 2017 State of Cost Transformation in U.S. Hospitals: An Urgent Call to Accelerate Action
Hospital and finance leaders looking to drive big savings need strong data to support the difficult decisions ahead of them.  Documentation and inventory management software such as iRISupply can help drive significant changes to the operations of your procedural areas, like the Operating Rooms, Cath Labs, Electrophysiology Labs and Interventional Radiology – where hospitals make and spend 50% of their dollars.  These systems offer the rare benefit of an increase to your revenues and a decrease to your costs, via optimization of the supply chain and improvement to clinical documentation.  Improvements to the supply chain in these areas are accomplished by optimizing inventory levels, eliminating costs of expiration and drastically reducing the administrative burden of implant documentation on the clinical staff.  Increasing top line revenues are experienced through the accurate documentation of your implant and supply usage during your procedures, ensuring hospitals are paid what they deserve. Make sure the data in your organization allows you to drive the decisions you need to make to accomplish your lofty cost transformation goals, otherwise the climb will be even harder.