Government Continues Debate Over Hospital Accrediting Bodies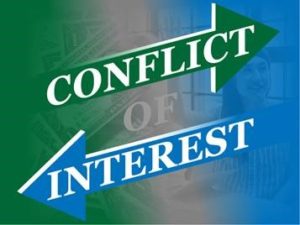 The government is continuing its probe into whether The Joint Commission (TJC) and other healthcare accreditation firms that also have consulting arms are too conflicted to provide quality accreditations.
The debate stems from the fact that some accreditation firms – like the TJC – are being paid to accredit firms once every 3 years, while at the same time being paid by those same hospitals through their consulting arms to help the hospitals pass the accreditation process. The matter of passing an accreditation is an important one, as it determines a hospital's eligibility to be reimbursed by Medicare and Medicaid, a huge contributor to their bottom-line. As this article by Mackenzie Bean at Becker's Hospital Review notes:
"The Trump administration is debating whether to continue approving accreditation groups that also operate consulting arms, which charge hospitals for their help to gain accreditation.

CMS has also proposed rule changes that would prevent such financial arrangements in the accreditation market. The agency has received 120 public comments on the proposal over the last few months.

The Joint Commission told CMS it uses a firewall between its accreditation services and a consulting subsidiary. "A firewall has been in place since 1987 and has been enhanced over the years to remain up to date with the structure and operations of the organizations," the accrediting body wrote in its comment to CMS.

Other accrediting organizations, like the nonprofit URAC, are encouraging CMS to address financial arrangements between accreditors and healthcare facilities.

"We believe these may also constitute a conflict of interest, as it may provide some with undue influence over the accreditation process," former URAC President and CEO Kylanne Green wrote in a comment letter to CMS."
Read the entire article here: Stricter rules for accrediting bodies met with industry debate
One possible result of this probe may be that hospital inspection reports will be made public in order to give additional information to consumers regarding their choice of healthcare providers. Is your hospital ready for your inspection reports to be made public? To prepare, hospitals have to make sure that they are following all of their detailed processes all of the time. Any breakdown in your processes would be made public via an inspection report, putting your hospital's reputation and finances at risk. Consider automation tools that help track the processes that The Joint Commission and other accreditation agencies focus on during their inspections. Systems such as iRIScope and iRISecure have been developed to ensure that processes and protocols are being followed since your managers can't watch over every step of the way.