How One Health System Analyzes Physician Item Preferences To Boost Its Bottom Line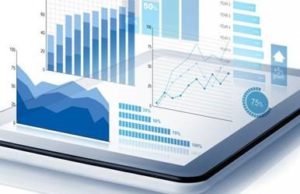 Springfield, Missouri-based Mercy Health has taken to data analytics to help understand the discrepancy in physician item usage in order to boost its bottom line. By using data to analyze the costs and usage patterns of physicians on similar cases, it has identified many opportunities to reduce supply costs and increase its profitability.
Using data analytics from its electronic health record (EHR), they've been able to change physician item preferences and save money without sacrificing quality. As this article from Joseph Goedert at Health Data Management continues:
"Mercy in Springfield, Mo., conducted data analytics to better understand the costs of its procedures and what affects them.

For example, it sought to understand which doctors repair a knee for $10,000, while others do the same procedure for $4,000.

The facility faces a problem that is by no means unique in healthcare—every healthcare system is experiencing declining reimbursement, but it's hoping to be incentivized for improving quality of care.

"Our goal is to reach a 4 percent operating margin, so we looked for the greatest costs—perioperative, nursing, labor and pharmacy," says Curtis Dudley, vice president of enterprise analytics data services and performance consulting at Mercy, a 19-hospital delivery system across parts of seven states.

Analyzing data from the electronic records system enables Mercy to give physicians evidence of best practices clinically and financially, Dudley explained during an educational session at HIMSS19.

…The cost analyses included findings that surprised physicians, particularly one of the highest-cost physicians who regularly used a special cauterizing tip that cost twice as much as other doctors' tips, but he didn't know that and switched tips when he learned of the cost.

Now, with real-world evidence from analytics Mercy is working with manufacturers to measure the performance of medical devices using data sets from the EHR.

Big savings can come from anywhere in a healthcare enterprise, Dudley stressed. For example, why are some doctors using cement bowls for plastering while others use a cheaper bowl?

"We want to understand what devices are of a high quality and lower cost, and we want peers to know the wealth of improvement that can be achieved from the opportunities of data," he concluded."
Download a copy of the case study here: Analytics helping Mercy get operational costs in line
Most hospitals are learning to live in the new value-based care environment in real-time and adjusting on the fly. Utilizing the vast amounts of data that they are gathering around their procedures will allow them to identify areas of improvement and make adjustments that should yield immediate returns. One place that hospitals may find immediate opportunities for reducing their costs is by better managing their implants and supplies, which make up the second biggest component of procedure costs after labor. If your organization lacks the proper tools to provide powerful data around your supply chain spend, consider systems such as iRISupply which can collect real-time data around supply and implant usage using RFID technology and provide actionable insights to help with vendor negotiations, on-hand inventory levels and owned-consigned item mix. Powerful data analytics included with the software will give specific recommendations on which items to reduce or eliminate, and which items should be owned vs. consigned, leading to millions of dollars in cost-savings opportunities. These cost-savings opportunities can help hospitals increase their margins and provide valuable dollars to the bottom line.