Hoarding In The OR Is Costing Your Hospital Real Money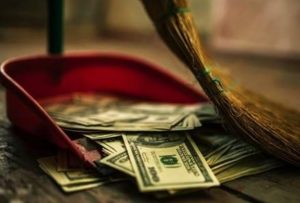 The hospital supply chain is increasingly being looked at as a way for hospitals to eliminate unnecessary spend. As hospitals continue on their journey from volume to value, the profit per procedure needs to improve in order for hospitals to remain profitable.
As the place where most hospitals make and spend 50% of their dollars, the procedural areas, including the Operating Rooms and Cath Labs, are a smart place to start looking for inefficiencies in the supply chain. Hoarding in these areas can often be a concern as they try to strike a balance between operational efficiency and conflicting demands from physicians and nurses. As this article from Christopher Cheney at HealthLeaders Media reports:
"In addition to cutting costs, efficient product management also limits hoarding of supplies, [Theodore] Pappas says.

"When it comes to waste and product on the shelf, you talk about hoarding and hiding things in drawers and other types of activities that caregivers are accustomed to in certain circumstances. In many cases, we are failing as a supply chain if we allow that to happen—we are not putting the right things in the right place at the right time so it's easily attainable for caregivers," he says.

Clinician hoarding often leads to waste of perishable products, Pappas says.

"If a supply is readily available for them, they are not going to have to hoard it the next time. We also need to teach them why that's important and the implications of hoarding. You need to share the cost of expired product expense," he says.

Changing behaviors

Waste management often requires changing behaviors among clinical care teams.

Altering the behavior of staff members should be a collaborative process, [Stephen] Downey says.

"You help everybody understand what the organization is up against and why you're working on change. You're trying to help care teams do their job better. Together, you look at waste and the information that has been gathered. You also have to accept that changing habits and behavior is not going to happen quickly. You can't expect that everybody leaves on Friday and on Monday there's an entirely new process," he says.

Pappas says sharing waste information data with staff is critical to achieve changed behaviors such as sharing the overall expired product that's being wasted. "You need to share information in various formats. It's not just an email. It's not just a conversation. It's both, and it's also presenting the information to the teams involved."
Read the article here: How to Limit Waste in Hospital Supply Chains
As hospitals look to remove much of the waste from their operations, getting a hold of the right data at the right time becomes an important requirement. If your organization lacks the proper tools to provide powerful data around your supply chain spend, consider systems such as iRISupply which can collect real-time data around supply and implant usage using RFID technology and provide actionable insights to help with vendor negotiations, on-hand inventory levels and owned-consigned item mix. Powerful data analytics included with the software will give specific recommendations on which items to reduce or eliminate, and which items should be owned vs. consigned, leading to millions of dollars in cost-savings opportunities. These cost-savings opportunities can help hospitals increase their margins and provide valuable dollars straight to the bottom line.