Hospital Supplies– A $23 Billion Savings Opportunity?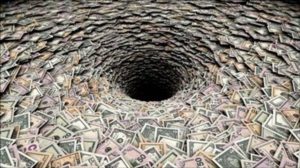 A recent study by Navigant Consulting concluded that the average hospital could achieve supply savings of nearly $10 million annually, or 17.8%, by pursuing some basic strategic initiatives.  With hospital margins often hovering near breakeven, that is an additional $10 million in savings that can flow directly to the bottom line.
The other key finding is that hospitals don't have to sacrifice quality in order to reduce these supply chain expenses.  The study concluded that hospitals with high-performing supply chains also had better hospital-acquired condition and value-based purchasing scores than other hospitals. The Navigant Consulting study found 4 primary drivers for capturing supply savings:
"The study found that the top 24 percent of 2,331 U.S. hospitals analyzed spent $23 billion less a year than other facilities on supply chain products and related operations, processes, and procedures. Savings could be achieved if the remaining 76 percent of hospitals perform at the level of top performers for supply chain budget efficiency.

Top performers consistently leverage evidence-based protocols and data analytics to reduce variation in pricing, product use, and clinical outcomes. This information better equips supply departments to:

Reduce the number of suppliers and ontracts for like items, particularly with products needed for routine procedures.
Optimize the type and frequency of products used based on specific patient circumstances and cases.
Engage physicians to standardize use of implantable devices proven to produce clinically equivalent outcomes at a lower cost.
Automate requisitions, purchase orders, invoices, and other manual supply chain processes that can lead to documentation errors.

"It's clear that some hospitals have the appropriate strategies and processes in place to efficiently manage supply chain budgets while maintaining high-quality outcomes," said Rob Austin, associate director at Navigant. "For example, we have found, somewhat counterintuitively, that the highest-performing providers are simultaneously able to decrease cost and improve quality, in part by reducing clinical variation. Lower-performing supply chain departments need to leverage these types of proven best practices to drive care delivery improvements."

Benchmarking data is also essential, but providers must look outside their organization to obtain a true snapshot of performance.

"In-hospital benchmarks and year-over-year improvement goals are valuable in monitoring internal supply chain performance, but these measures don't reveal an organization's true improvement potential," said Paul Weintraub, director at Navigant. "To accurately uncover efficiency opportunities, providers must look beyond their facility's four walls and leverage industry-wide benchmarking data that compares their supply performance against that of their peers."
Read the entire article here: Hospitals Could Save $23 Billion Annually by Streamlining Supply Chain Operations, Product Use
As hospitals look to optimize the performance of their supply chain operations, data becomes of the utmost importance.  As the study mentions, data is a necessary pre-requisite for any efforts to gain efficiencies through supplier optimization, product optimization, physician engagement and technology automation.  If you decide that your supply chain needs a more modern tool for its operations, consider iRISupply automation software that focuses on improving documentation for medical devices and supplies in the procedural areas, where the average hospital makes and spends over half of its dollars. The data that the system generates will allow supply chain departments to work hand-in-hand with the clinical users to drive real savings. Mobile Aspects experts will also sit down with your business leaders at least quarterly to discuss key improvement areas and review data that will help you decide on your next course of action.