Insights From a Scope Pro – Andy Young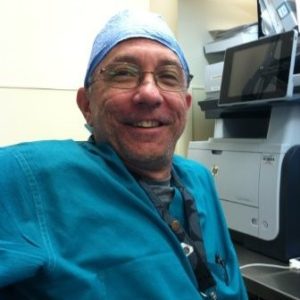 This is the first in a series of interviews being held with professionals who have deep expertise in the requirements and protocols around endoscope reprocessing in hospitals.  The goal is to learn about and educate on existing and emerging best practices in endoscope reprocessing. 
I had a chance to sit down with Andy Young, the Sterile Processing Supervisor at Sutter Santa Rosa Regional Hospital in Santa Rosa, CA.  We walked through the set up and the endoscope reprocessing protocols at his facility.  Following are some highlights from our discussion:
How many scopes does your SPD department manage the reprocessing of?
We have 44 scopes spread across our GI and OR departments.  We actually just purchased 2 more and we'll be having more coming in soon.
What brand(s) of scopes do you use at your facility?
We're doing almost all Olympus scopes.  We do have 2 Ultrasound Probes coming in from Pentax.
What EMR are you on?
Sutter is on Epic.
How many AERs do you have?
We're doing most of our scopes in the Medivators Advantage AERs.  We also have a Steris 1E for our Duodenoscopes.
Where are the scopes stored after reprocessing?
We have 3 different locations where our scopes go for clean storage before they're used in a procedure.  Right now, we have scopes in Endo, the OR and ICU.
What is your scope hang-time/end-of-life limit?
We have a 7 day out-date time for our scopes before reprocessing.  We started at 12 days, and SGNA is saying 7 days.  We have a lot of conversation around this internally.  We're looking to work it back up to 14 days.  And we've been talking about the IAHCSMM guidance around visual inspection as well.
How do you track the scopes to make sure they don't surpass the hang-time limit?
We're in charge of watching over the OR scopes.  We have a tag system that says the out-date time, and we're looking at those daily.
How do you know when a scope is ready to be picked up after use?
We have a system where a transporter will bring the scopes to us after a procedure.  If there's a staff member who happens to be close by, they can also grab it and bring it over to SPD for reprocessing.
How do you track who is washing which scopes and make sure that all steps along the way are completed and documented?
We do yearly competencies and semi-annual competencies with each of our SPD team members.  We also require 5+ years of experience for each employee.  We then make sure to follow the IFUs as closely as possible and use only manufacturer brushes.  We also make sure to do a visual inspection after each hand cleaning.  We just recently found 4 scopes in 4 days that needed to be sent back to repair from the visual inspections.
Personally, I also put in some face to face time to ensure the team is working properly.  I'll do an occasional observation of each of my team members.  I'll look at the infection report as well that our infection control team is putting together.
How do you track which scopes were used on which patients?
Our AERs print out a ticket after each reprocessing.  We then keep a log sheet that ties the tickets to the patient stickers.  We keep those logs on site for at least a year before sending them down into storage.
How do you track which employee took out which scope from clean storage?
We don't currently have a system to track which scope is taken out by whom.  We're thinking about using our instrument tracking system, SPM, for that purpose, but we'd like to have an integrated system.