Leverage Your Electronic Medical Record Investment – You Only Spent Billions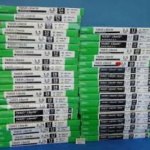 You've seen the reports of larger healthcare systems and their investments into Electronic Medical Records ("EMR"). Most are spending hundreds of millions of dollars, and many are spending over a billion dollars!  This includes the actual software modules of the EMR, vendor labor-hours spent implementing the project, consultants, your hospital IT budget, servers, and so many other things. This doesn't even include the upgrade fee after being on the new system for a year!
With all the unexpected overruns in both cost and time, hospitals are blaming missed financial expectations on their EMR investment. Hospital after hospital is reporting reduced profits compared to the previous year, and EMR implementations are often cited as the reason. We have seen it with our clients, and with various hospitals across the country.
But is the financial drag the biggest drawback of EMR implementations? Dollars can be made back. We are hearing hospital after hospital, clinical user after user, telling us – "It hasn't removed work, it's added time to my work." Today, in a large northeastern hospital where Epic has been installed for 2 years, two nurses in the OR told me: "We are now at steady state. We just looked at the numbers and it takes us close to 10 minutes longer to document each patient now than before our Epic implementation." Hundreds of nurses and other users are spending inordinate amounts of time entering data in their hospital's EMR. Mobile Aspects studies show that the cost of these additional hours will exceed than the investment made in the system. Time is money, after all.
So, what are you doing to leverage that big investment in the EMR? What tools can you layer on top so that it becomes a platform for your hospital or healthcare system rather than just a point solution? Mobile Aspects believes well designed solutions should take work and time away from end clinical users, not add time to their day. So where to start?
Talk with your team members, first and foremost. The critical operations of the OR can't allow for one minute extra to be wasted. That is why we worked with 3 hospitals' OR teams to understand their issues with their EMR implementation. We then customized our solution to remove time spent in entering critical implant data (required by the FDA), yet ensure the right amount of information is in the EMR. This is increasing billing rates while decreasing staff time, and reducing frustration with EMRs.
Find a beachhead solution to leverage your EMR. Don't go "big bang." In our experience, the big bang approach to solution implementation never works. Find an area, test out solutions and get feedback from your team. Then adjust and grow from there.
Measure, measure, measure. Measure time, of course, and any other efficiencies gained. And look for any other tangential benefits that add economic value to your hospital.
Find a story. Data is great, but humans respond to stories. Buttress your data that you measured with a compelling story. Find that story with your OR team where they are frustrated and how you alleviated just one major frustration. Stories sell.