PENTAX Medical Enters Into An Agreement To Distribute Scope Tracking Software and Cabinets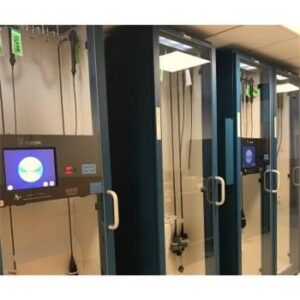 PENTAX Medical, a healthcare industry leader in diagnostic and therapeutic endoscopy solutions, announced today a distribution agreement with Mobile Aspects for its iRIScope software and iRIScope cabinets product line.
Under the terms of the agreement, PENTAX Medical will serve as a United States sales agent of iRIScope software and iRIScope cabinets.
The iRIScope system from Mobile Aspects is a flexible endoscope tracking system that utilizes barcode and Radio-Frequency Identification (RFID). RFID can detect additions or removals of endoscopes without manual human input and identifies the endoscope that is used on each patient. The iRIScope system provides the benefits of regulatory compliance, decreased risk of cross-contamination, and increased efficiency by tracking endoscope usage. Additionally, Mobile Aspects offers iRIScope locking cabinets that meet endoscope storage guidelines via the use of HEPA filters, as well as positive pressure and optional channel drying. These iRIScope cabinets function as an optimal security system for endoscopes.



"Our commitment at PENTAX Medical is to provide our customers with solutions that help improve clinical outcomes and help efficiently manage healthcare costs while enhancing the patient experience. We are delighted to partner with Mobile Aspects, an organization that echoes this devotion," said Gerald W. Bottero, Global President of PENTAX Medical. "The iRIScope system enables PENTAX Medical to provide a revolutionary endoscope safety and tracking solution to all hospitals and healthcare facilities in the U.S."
"Mobile Aspects is proud to partner with PENTAX Medical to deliver the most comprehensive safety and endoscope management solution available," said Suneil Mandava, President and CEO of Mobile Aspects. "We are excited to bring the expertise from both teams to deliver the best solution of this type to PENTAX Medical's large customer base. iRIScope is the single truly complete endoscope management system that will work in a facility or across a health system to drive patient safety, meet regulatory requirements, and provide data for further cost savings."