Tissue Documentation Lacking? This Technology Can Help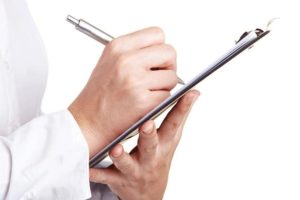 In the past few years, we have heard the stories about surprise inspections from The Joint Commission (TJC) from many of our customers. The tissue managers and operating room administrators have all agreed on two points: 1) TJC, state Departments of Health and the FDA have all been focused on the tissue management and documentation processes at their hospitals more than they have seen in the past and 2) having a comprehensive tissue management system such as iRISecure has helped them get through the inspection with flying colors. In fact, one customer recently told us that their TJC auditor said they "were lucky to have a system like this" in place, and that the site survey went so much better than the last visit before our system was implemented. With the always-increasing focus on passing TJC inspections to stay in compliance with The Centers for Medicare and Medicaid Services (CMS), tissue and OR managers must make sure that their tissue-related documentation won't hold them back from passing TJC surveys.
Many hospitals have implemented paper-based logs or simple spreadsheet/database-centric systems to track their tissue throughout the hospital. However, these very manual systems have one common flaw: they rely on the compliance of hospital staff to keep an accurate record of tissue transactions. While having some system in place is better than no system at all, these basic systems leave tissue managers with too much missing data that require staff to investigate for hours upon hours each week to fill in the blanks.
Hospitals that have a lot of tissue volume or that suffer from unmanageable amounts of missing tissue tracking data for TJC compliance may need a more comprehensive tissue tracking and documentation system. One such product is iRISecure from Mobile Aspects. iRISecure takes advantage of patented RFID-based workflows to minimize any data input requirements from staff and to make sure that compliance is a no-brainer. By having all data input occur at the point of tissue receipt, and associating product information to an RFID tag affixed to the tissue, iRISecure ensures that all tissue transactions are recorded and traced to the correct patients without any manual data entry from nurses or techs. When TJC comes and requests to see your tissue logs, they are brought up at the touch of a button and quickly satisfy the TJC auditors – as our customers have recently attested.
In addition, iRISecure is a full inventory management system that helps tissue managers run lean tissue operations using real-time data and analytics coming out of the system. iRISecure can recommend the ideal stocking levels for inventory based on actual usage data coming out of the system. The system can also simplify the expiration tracking process by delivering expiration warnings straight to your inbox. The savings from running a healthier tissue practice can pay for the system (and then some).
If your operating room administrator or tissue manager is worried about the quality of their tissue documentation, iRISecure is definitely worth a look. The best-of-breed technology separates itself from the pack by making TJC compliance for tissue documentation as simple as possible using RFID technology. Manual data entry and countless hours spent searching for missing data will be a thing of the past, and reporting and data analytics coming out of the software will help you continuously improve your tissue operations.