Unnecessary Healthcare Supply Chain Spend Tops $25 Billion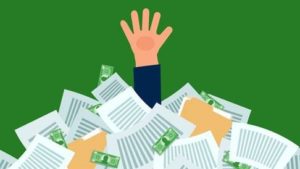 According to a recent survey, unnecessary hospital supply chain spending increased over 10% from 2017 to 2018. The total unnecessary spend across US hospitals reached $25.7 billion in 2018, up $2.7 billion from 2017.
The survey, conducted by Navigant, surveyed over 2,000 hospitals. The study also found that the average savings opportunity by reducing unnecessary supply expenses reached $12.1 million per US hospital. As this article by Jack O'Brien at HealthLeaders noted:
"Despite 10% to 15% of healthcare supply chains doing a good job and making strides in terms of utilizing data analytics, strong contracting processes, and integrating with clinicians, they're widening the gap between the top performers and everyone else who is falling further behind," [Rob] Austin, [director at Navigant] said.

Austin said incorporating physicians in the supply selection process is what the most successful organizations have done to spend more efficiently on operations. He added that health system supply chain operations also suffer from under-resourcing, even though the segment accounts for the second largest spend at hospitals behind labor expenses.

"In a time when everyone [is dealing with] compressed margins across the industry, people are cutting overhead which does make sense," Austin said. "But in this case, investing in someone who's strong in supply chain will return their salary five or six-fold."

Austin said that systems with better control of item master data as well as spend and pricing data, have an easier time dealing with suppliers. The study encourages health systems and hospitals to collaborate with key suppliers in order to "conduct joint product development" and foster friendly relations going forward.

…However, high performing organizations maintain contacts in the supplier community, Peck said, which allow health systems to avoid medical supply shortages that negatively impact the bottom line. He also stressed the need for hospital leaders to solicit input from the clinical staff in the decision-making process around supplies.

"Getting [doctors] information and getting them involved in the choice as opposed to being told, [since] most doctors like to be part of the conversation up front, they'll make the right decision," Peck said. "They're not interested in bankrupting the place that they're able to do their surgery more than anyone else, they just don't have the information."
Read the full article here: Unnecessary Hospital Supply Chain Spending Reaches $25.7B
Most hospitals are learning to live in the new value-based care environment in real-time and adjusting on the fly. As the article mentions, hospitals and health systems must do a better job of eliminating unnecessary spending in their supply chain. As the article mentions, making substantial improvements to supply chain spend requires powerful and accurate data about expenses and buy-in from physicians. If your organization lacks the proper tools to provide powerful data around your supply chain spend, and share this data with physicians to gather their input, consider systems such as iRISupply. Supply and implant management systems like these can collect real-time data around supply and implant usage using RFID technology and provide actionable insights to help with vendor negotiations, on-hand inventory levels and owned-consigned item mix. Powerful data analytics included with the software will give specific recommendations on which items to reduce or eliminate, and which items should be owned vs. consigned, leading to millions of dollars in cost-savings opportunities. These cost-savings opportunities can help hospitals increase their margins and could contribute tens of millions of dollars to the bottom line.