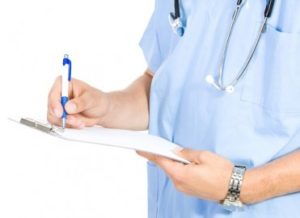 A customer recently relayed on to us their experience going through a Joint Commission accreditation survey. The tissue manager in the operating rooms of this particular hospital utilizes Mobile Aspects' iRISecure system to track their tissue. She uses iRISecure to ensure the quality of documentation for patient safety and regulatory compliance. The Joint Commission ("TJC") has specific Standards and Elements of Performance ("EP") with regards to tissue management.
During the recent survey by The Joint Commission, the Surveyor asked for a detailed review of their tissue tracking records. They also utilized the Tracer Methodology to understand how the system worked and whether the records created by iRISecure helped the healthcare facility meet TJC Standards. After the review the Surveyor stated verbally to the team in charge of tissue management: "You are lucky to have such an excellent system." The Surveyor specifically asked about records for recalled tissue. The clinical staff was able to instantly show the Surveyor detailed records of recalled and many other types of tissue.
The iRISecure system was designed and is frequently updated to help hospitals in meeting Joint Commission, FDA, DNV and other accreditation agency standards for high quality tissue management. The system uses Radio Frequency Identification ("RFID") technology to eliminate data entry required by clinical team members. The system also interfaces with Epic, Cerner and other leading electronic medical record systems to ensure high quality data. The iRISecure solution helps a hospital document the entire lifecycle of tissue. At receipt, the system documents the integrity of packaging, temperature and other items required for accreditation. The system also ensures that all ambient, refrigerated and frozen tissue is tracked and documented in an electronic report that can be shown to accreditation surveyors from anywhere in the hospital.
Further, Mobile Aspects provides services to assist during a Joint Commission or other group survey. Team members from Mobile Aspects can be requested to be on-site to assist during a mock or actual survey. This provides deep technical know-how as questions are asked, and provides peace of mind to clinicians as they prepare for the survey.