The "Post-EHR" Era Will Require Hospitals To Get More Value Out Of Their EHR Data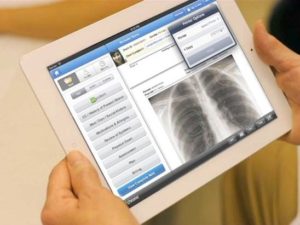 Hospitals are just scratching the surface of the value that they can derive from the data in their Electronic Health Records (EHRs). Simultaneously, they are facing a growing threat to their EHR data – physicians and other clinicians are increasingly vocal about their frustration with the time they are spending documenting encounters in EHRs instead of focusing on patient care.  Backing up that claim is a recent study published in the Annals of Internal Medicine that found that only 27% of the average day is spent by physicians on direct patient care, while nearly 50% of their day is spent on data entry and other administrative work.
With the physician and clinician burnout that is beginning to occur in this "post-EHR" era, where over 90% of hospitals have implemented Electronic Health Records, hospitals must enable their staff to overcome the daily rigors of EHR data entry. The electronic data sets enabled by EHRs provide a tremendous repository of information for any hospital that wants to better understand its operations or the health of its patient population. However, hospitals must continue to encourage EHR adoption among their staff in order to guarantee the availability of reliable data.. As this article by Nina Bai at UCSF News Center discusses:
"For now, however, the growing pains of EHRs are familiar to every physician.

The adoption of EHRs occurred with great speed, spurred initially by $30 billion from the Health Information Technology for Economic and Clinical Health (HITECH) Act of 2009. In 2008, only 10 percent of hospitals were using EHRs, whereas today, only 10 percent are not.

"We got to give credit for moving from a paper-based process to a digital process in real rapid time, but unfortunately we lost the hearts and minds of our doctors and nurses," said [John D.] Halamka [MD, MS, the chief information officer of Beth Israel Deaconess Medical Center and professor at Harvard Medical School].

Unwieldy and complex EHR systems have been cited in physician burnout nationwide. A study last year found that physicians now spend 49 percent of their work day on EHR and desk work and only 27 percent on direct clinical face time with patients.

In addition to the ever-growing fields of information to input, doctors are also managing emails from patients, many of whom now see their own health records through online patient portals. Access to doctors can help patients feel more connected, but creates hours of new work for providers outside their work day.

In the initial push towards EHRs, the systems were described as a technical rather than an adaptive change, said [Julia] Adler-Milstein [associate professor of medicine and director of the Center for Clinical Informatics and Improvement Research at UCSF]. "There wasn't a recognition of just how impactful and wide-reaching the change would be, that it would change every aspect of medicine," she said.

Some usability issues will be resolved with incremental improvements from the major EHR vendors, but ultimately workflows will have to adapt.

"I think we're at the beginning of the post-EHR era," said Russ Cucina, MD, MS, chief health information officer for UCSF Health. "We spent the last decade implementing EHRs. Now we have to the task of understanding how EHRs have changed the practice of medicine, and then changing the EHRs so we can change medicine in the ways that we want to."
Read the entire article here: How Doctors are Providing Smarter Care with Electronic Health Records
With the valuable data of each encounter that EHRs are collecting, in depth studies can be conducted that can lead to the identification of the sources of infection, like the article explains with the C. diff investigation at UCSF. Many other hospitals examine their EHR data to understand health trends within their patient populations. However, the results of these studies are only as good as the data that they are examining.
One way to ensure data going in to the EHR is accurate while reducing the burden on clinicians is to eliminate redundant tasks in the EHR.  For example, natural language processing tools can help turn transcription data into notes that need to only be verified instead of typed in from scratch.  Additionally, automated data capture systems, such as iRISupply, can provide high quality data by integrating RFID data capture technology directly into your EMR, eliminating the need to have clinicians re-enter supply and implant information into the EMR during hectic procedures.