First Olympus Superbug Trial Underway And What It Means For All Hospitals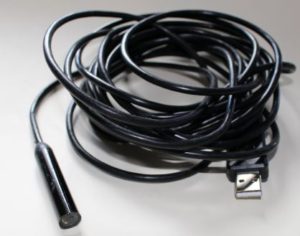 The first trial accusing Olympus Corp. of wrongdoing associated with contaminated duodenoscopes in US hospitals is underway.  The case surrounds the death of Richard Bigler, a 57 year-old patient who underwent a scope procedure while battling pancreatic cancer in 2013.  It's alleged that during the procedure, a tainted duodenoscope at Virginia Mason Medical Center passed on a drug-resistant infection that led to his rapid decline and eventual death.
Virginia Mason Medical Center in Seattle has teamed up with Bigler's family to seek damages against Olympus.  Virginia Mason has pointed out that they had been in touch with Olympus since 2011 regarding potential issues with cleaning their duodenoscopes.  The plaintiffs are trying to prove that Olympus officials ignored mounting evidence of the infection risks and put hundreds of lives across the US and Europe on the line.  As this article by Chad Terhune and JoNel Aleccia of Kaiser Health News explains:
"Other documents released at the trial show that Olympus received a complaint from Virginia Mason as early as January 2011 about "patient debris" trapped inside the tip of the scope that was "extremely difficult" to remove. During the trial, a company official said there was no evidence of infection or other devices becoming contaminated so Olympus didn't report the matter to federal regulators.

Outbreaks at European and U.S. hospitals started to occur soon after.

In 2012, after an outbreak at a Dutch hospital, an independent expert hired by Olympus and the hospital concluded in a report that the scope's design could allow blood and tissue to become trapped, spreading bacteria from one patient to the next. The expert's report called on Olympus to conduct a worldwide investigation and recall all of its scopes if similar problems turned up.

[Olympus executive Susumu] Nishina disputed many of the expert's findings in his own 2012 report, released publicly for the first time as evidence in this case.

The Olympus executive said the engineer's report includes "many unscientific views, and isn't valuable to be trusted." Nishina said the expert has a "prejudiced imagination" and "the endoscope has been confirmed to be sufficiently reprocessable following the instruction manual," according to the report.

By 2013, Olympus executives in the U.S. were complaining internally about Tokyo's response to the infections, according to company documents filed in court. Some U.S. hospitals and clinics had asked about a safety alert the company issued to European customers that year."
Read the entire article here: Widow presses case that Olympus hushed scope problems as infections spread
For Olympus' defense, they have alleged that staff at Virginia Mason Medical Center did not follow the company's cleaning instructions and are responsible for the outbreak.  For all US hospitals, this becomes a huge potential concern.  If a hospital becomes the site of an endoscope-related outbreak, scope manufacturers will most likely point the blame at the hospital for being the cause of the outbreak. This puts the onus on the hospital to prove that their processes and procedures were of a sufficient standard to avoid the blame falling solely upon them.  In such a case, documentation of rigorously followed procedures will become a must have for the hospital's defense.  Automated documentation systems such as iRIScope can make the capture and reproduction of such documentation seamless, and reduce the amount of time sterile processing staff spend documenting their work.  This documentation can be the difference between successfully defending hospital staff in court and severely damaging a hospital's reputation by losing a lawsuit related to patient safety.