First Olympus Trial Gets A New Day In Court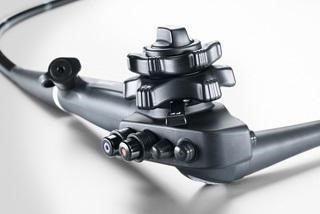 The first trial accusing Olympus Corp. of wrongdoing associated with contaminated duodenoscopes in US hospitals will be re-tried due to the discovery of new evidence that may aid the plaintiff's case. The case examines the death of Richard Bigler, a 57 year-old patient who underwent a scope procedure while battling pancreatic cancer in 2013.  The plaintiffs alleged that during the procedure, a tainted duodenoscope at Virginia Mason Medical Center passed on a drug-resistant infection that led to his rapid decline and eventual death.
A judge recently found that Olympus made "willful discovery violations" and ordered a new trial take place. There are numerous emails that were initially not translated into English that have been discovered that point to Olympus' knowledge of potential duodenoscope design problems well before the product hit the market in 2010.  As this article by Chad Terhune of Kaiser Health News explains:
"Until now, federal investigations and patient lawsuits into the scope outbreaks have focused more on a warning issued in 2012 by an independent expert who concluded that the scope's design could allow blood and tissue to become trapped, spreading bacteria from one patient to the next. Olympus emails from 2013, in which executives rejected the idea of a broad warning to U.S. hospitals about possible infections, played a prominent role at last year's Bigler trial. The company issued a safety alert in Europe in 2013.

Although Olympus had turned over the documents in question to the plaintiffs as part of thousands of pages of pretrial discovery, the judge said the company failed to translate the documents — and flag the hospital test results in response to specific queries from the plaintiffs.

"The rules require that when you produce something under [court rules for interrogatories], it has to be in English," Rosen said at a Nov. 2 hearing on potential discovery sanctions. "Otherwise, it becomes a very easy way, as a policy matter and a practical matter, to hide things."

At that same hearing, the judge said "there was massive impropriety on Olympus's part with regard to verification of discovery."

Rosen ordered Olympus to pay the Bigler family $250,000 as a sanction as well as cover the plaintiff's legal expenses for the new trial.

The new documents reveal for the first time that Olympus gave a scope prototype to several hospitals and doctors in Europe and the U.S. for a trial run before putting it on the market in 2010. Olympus controls about 85 percent of the U.S. market for gastrointestinal scopes, which can cost up to $40,000 apiece.

At one of those facilities, Oslo University Hospital in Norway, an unidentified nurse expressed concerns about being able to clean inside the tip of the reusable scope, Olympus internal emails show.

The nurse told the scope maker it would need to certify that the device could be easily cleaned and added: "'You do want to sell these, right?'" according to an April 15, 2008, email by Masakazu Higashimoto, an Olympus research and development liaison in Germany.

This feedback sparked more messages among Olympus employees who worried that adding a cleaning brush would diminish the company's upcoming sales pitch and delay the product launch. In 2010, in marketing brochures, Olympus touted its new scope as easier to clean because a crucial section of the device was sealed to keep bacteria out.

"I don't want to actively market [the brush] since it makes it harder to make [a marketing] appeal based on the high level of cleanliness and ease of cleaning," Olympus executive Naoya Shimada wrote in an April 18, 2008, email to Higashimoto and three other colleagues, which was filed in court. "I don't want to have the risk of delaying the scope due to problems with the brush or a need to revise the specs," Shimada added.

The brush wasn't included at the product's launch. Only after superbug outbreaks in the Netherlands, Seattle, Pittsburgh and Los Angeles did Olympus issue a 2015 safety alert advising U.S. customers to use a similar brush."
Read the entire article here: Judge orders new trial in Seattle-area superbug death linked to medical device
This revelation comes as a surprise to many that thought that the Bigler trial had been resolved. With the new evidence being presented, the results of the original trial may change, along with the liabilities of Olympus and Virginia Mason Medical Center. In trials like these, documentation of rigorously followed procedures will become a must have for the hospital's defense.  Automated documentation systems such as iRIScope can make the capture and reproduction of such documentation seamless, and reduce the amount of time sterile processing staff spend documenting their work.  This documentation can be the difference between successfully defending hospital staff in court and severely damaging a hospital's reputation and pocketbook by losing a lawsuit related to patient safety.