How To Link Patient Outcomes To Medical Devices Using UDI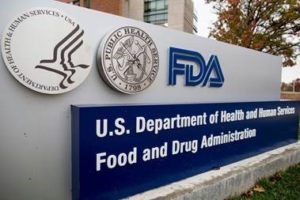 The United States Food & Drug Administration (FDA) is touting the benefits of tying unique device identifiers (UDIs) on medical devices to patient outcomes via electronic medical records. UDIs have been a long-term dream for many in healthcare, who view the ability to track and trace medical devices using unique item-level codes as a true game changer for patient safety and documentation quality.
By utilizing UDIs on a wide scale for the first time, the FDA is hoping to not only improve the ease of patient safety recalls but also to study the post-market effects of devices on patient outcomes. This article from Greg Slabodkin at Health Data Management elaborates:
"A medical device may ultimately get approved and—as it is used in a larger population—we understand its benefits but also potential concerns and may need to pull that device from the market," Amy Abernethy, MD, FDA's principal deputy commissioner and acting CIO, told last week's Interoperability Forum, held by the Office of the National Coordinator for Health IT.

"One way to do that is to have the universal device identifier available in the electronic health record and now have the universal device identifier start to be linked to patient outcomes," said Abernethy.

The Global Unique Device Identification Database, which is publicly available, contains key device identification information submitted to the FDA about medical devices. Currently, the GUDID database contains more than 2 million device records and enables patients and healthcare providers to download information about their devices.

However, the FDA is working with ONC, the Centers for Medicare and Medicaid Services and the National Library of Medicine on improving the accuracy of device-related adverse event reporting and expediting the resolution of device-related problems, according to Abernethy.

"I believe interoperability is key to all types of processes going forward—including the interoperability from the electronic health record—and that this is a place where FDA and ONC can continue to collaborate and work together," she added.

In the next couple of months, the FDA will release a plan to modernize the agency's technology infrastructure, including interfaces with stakeholders, Abernethy said.

She made the case that modernized, active surveillance that utilizes real-world data is the future of medical device safety signal detection and is one of the agency's main priorities."
Read the entire article here: FDA sees benefits of linking universal device IDs to EHRs
With data accuracy around implants and medical supplies a constant source of frustration for hospitals and the FDA, the roll-out of UDIs will bring a sea change to the healthcare system. To make sure you're ready for the UDI roll-out, consider a system like iRISupply that targets the procedural areas of a hospital, where hospitals spend and make 50% of their dollars. The system is UDI-ready and gives all the anticipated benefits of UDI today by using RFID technology to track supplies down to the item-level. The software will arm your hospital with the data you need to make inventory optimization and patient safety decisions that will provide a large and sustainable ROI to your hospital. The system also links implants and supplies used in procedures automatically to your EMR via a direct two-way interface.