Improper Ultrasound Probe Disinfection Leads To Class Action Lawsuit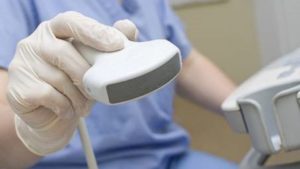 A hospital in Western Pennsylvania has recently been hit with a class action lawsuit from patients who underwent ultrasound procedures at the hospital. UPMC Jameson, a hospital in the UPMC Health System, had recently reached out to more than 200 patients who underwent ultrasound procedures at the hospital from October 2017 to October 2018.
Attorney Dallas Hartman Jr. has filed the class action lawsuit against UPMC Jameson on behalf of potentially affected patients of the improperly disinfected ultrasound probes. As this article by Brent Addleman at The Sharon Herald explains:
"On Thursday, we decided to file a class-action lawsuit," Hartman said Monday morning. "We got a good amount of calls in the office, and we were able to get a better picture of what happened.




"We felt this was the best way to proceed. We did an interview with one of our proposed lead plaintiffs, and we decided to file on Friday."

Contacted by email, Lisa Lombardo, senior public relations manager, said the hospital had no comment beyond the statement it released last week.

That statement noted that an internal review had found that "the proper cleaning process was not followed for some ultrasound probes used in internal prostate, obstetrical and gynecological exams. Any related health risks are extremely low." It added that "corrective measures were immediately implemented."

The statement went on to say that UPMC had reported the situation to both the state Department of Health and The Joint Commission accreditation organization, and that "appropriate education and disciplinary measures were taken to ensure the highest level of quality and patient safety."

UPMC Jameson also contacted all potentially affected patients with additional information, offering free precautionary blood and urine testing to ensure patient safety.

The plaintiff in the suit alleges that in "June/July 2018" an ultrasound procedure was performed while the plaintiff was two months pregnant.

In the court filing, the plaintiff claims, "on our about Oct. 30" the plaintiff "received a phone call from a representative of UPMC Jameson, warning for the need to obtain testing to determine if the patient contracted an infectious disease from exposure during the ultrasound." Patients were tested using a blood draw or urine sample.

The suit alleges that ultrasound probes used in internal prostate, obstetrical, and gynecological exams must under go high-level disinfection between usage, and UPMC Jameson was not following the procedures.

The filing reads, "It is believed that in or around the summer/fall of 2018 an internal quality assurance review at UPMC Jameson found that the proper cleaning process was not documented or followed for some ultrasound probes used in internal prostate, obstetrical and gynecological exams."

The suit claims the plaintiff "as a result of UPMC Jameson's negligence, carelessness, and/or recklessness will continue to endure emotional distress, suffering, inconvenience, humiliation, embarrassment, and loss of life's pleasures."

Hartman is seeking a jury trial and is requesting monetary damages outside of current arbitration limits."
Read the entire article here: Class action filed against UPMC Jameson over improper disinfecting of equipment
The infection risk with ultrasound probes and all probes and flexible endoscopes continues to be a major worry for hospitals. Facilities must ensure staff are trained on general infection control principles and must adhere to reprocessing best practices. To ensure that your staff is following reprocessing best practices on every probe or scope they disinfect, install additional checks and balances into your workflow so that you can document that your staff is following the same process each time. Endoscope tracking software such as iRIScope has been introduced in recent years to help hospitals and surgery centers ensure that each of their flexible endoscopes is reprocessed the proper way each time, and documentation of their reprocessing is kept electronically using advanced RFID technology. Any instances of employees bypassing the proper workflows can be alerted in real-time to avert any patient safety risks. Staff that needs re-training can also be identified using the reports coming out of the system that identify missed steps in the HLD process and the most common offenders.