Leading Heart Hospital Expands Use Of Supply Automation System From Mobile Aspects To Increase Efficiencies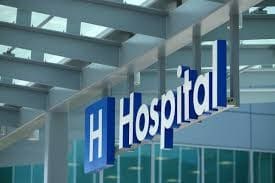 A leading heart hospital in Texas has expanded its use of a leading supply automation technology to reduce costs and increase efficiencies in its Operating Rooms (ORs). The hospital has been regarded as one of the top cardiology focused hospitals in the state of Texas since it opened over a decade ago. The hospital has been using iRISupply RFID cabinets and inventory management software from Mobile Aspects in its Cardiac Catheterization (Cath) Labs and Electrophysiology (EP) Labs successfully for over 10 years. The system has been providing automation of the supplies and implants that the Cath and EP labs have been using by interfacing with the electronic medical record and materials management systems at the hospital. By reducing the amount of manual inventory work, including eyeballing of inventory and creating order reports, the hospital has been able to save dozens of hours per week on managing inventory, and instead has spent that time on patient care.
Expanding into the ORs
After experiencing nearly a decade of success in the Cath Labs and EP Labs, the hospital turned their attention to supply and implant management issues which had been becoming more of a distraction in their ORs. The ORs had been experiencing periodic stock-outs of key implants and supplies, especially those with high velocity, that were affecting their efficiency. They were also spending a lot of employee labor managing and reconciling inventory levels to keep their implants and supplies at adequate levels.
All of this was happening even with another inventory management system from Omnicell in place. With the push button-based cabinets running in the ORs and iRISupply RFID cabinets running in the Cath and EP Labs, the hospital was able to see the benefits of each system side-by-side. iRISupply was recognized as the system that could bring more efficient supply and implant management to the ORs.
The hospital's CEO noted that they have achieved a sustainable $300,000 reduction in inventory levels using the data from iRISupply in the Cath and EP Labs, and they hope to have similar success in the ORs. The hospital's Service Line Director is also looking forward to spending more of his time on developing the hospital's business. The increase in automation that iRISupply is bringing to the ORs will allow him to re-direct the disproportionate amount of time he currently spends assisting with supply and implant management issues.
As the Service Line Director mentioned after the recent installation, "If you have service lines that stock out of key supplies and you are manually controlling inventory with high cost overruns, this is a great system to help you solve your challenges."