US Hospitals Suffer Profit Drop For Second Straight Year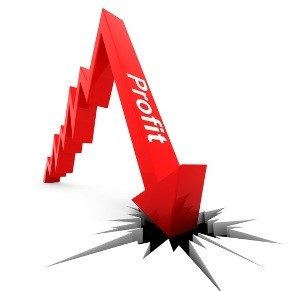 A recent press release from Fitch Ratings noted that not-for-profit hospital operating margins fell for the second straight year. The median operating margin in the not-for-profit hospital space was 1.9% in 2017, down from 2.6% in 2016.
Even though balance sheets strengthened for the not-for-profit hospital sector in 2017, the drop in operating margins from 2016 has stoked fear about the ongoing strength of the sector. As this press release from Fitch Ratings explains:
"Ongoing struggles with operating margins reflect a broader sector trend in which healthcare reform pressures have only been alleviated not eliminated.

"Labor and wage pressures for experienced staff will continue with the U.S. labor market improving and the need for clinicians still strong," said Senior Director Kevin Holloran. "Another factor that will add to operating margin woes is the ongoing transition to population health and at-risk contracting."

Fitch Ratings' 2018 medians show that operating margins have declined across the board for the entire rating spectrum of hospitals. Key balance sheet metrics like days' cash on hand, cash to debt and leverage, however, have improved over the last year and are now at all-time highs. Whether this means better days ahead for the sector remains to be seen. One thing is clear, however. "Operating margins remain under pressure for the second straight year, which means stress is not letting up for not-for-profit hospitals," said Holloran.

Though Fitch's revised rating criteria places more emphasis on balance sheet strength, operating profitability is still very much a pivotal factor in determining a hospital's fiscal health. Despite weakening operating margins, the median rating for Fitch's rated credits remains at 'A'. That said, "should operational pressures continue for an extended period of time, even strong balance sheets will begin to come under pressure," said Holloran."
Read the press release here: Operating Margins Remain Under Siege for U.S. NFP Hospitals
Many not-for-profit hospitals are learning to adapt to the new value-based care environment in real-time and adjusting on the fly. One place that hospitals may find immediate opportunities for reducing their costs is by better managing their implants and supplies, which make up the second biggest component of procedure costs after labor. If your organization lacks the proper tools to provide powerful data around your supply chain spend, consider systems such as iRISupply which can collect real-time data around supply and implant usage using RFID technology and provide actionable insights to help with vendor negotiations, on-hand inventory levels and owned-consigned item mix. Powerful data analytics included with the software will give specific recommendations on which items to reduce or eliminate, and which items should be owned vs. consigned, leading to millions of dollars in cost-savings opportunities. These cost-savings opportunities can help hospitals increase their margins and prop up an otherwise declining operating margin.