Government Continues Probe Into Manufacturers of Contaminated Duodenoscopes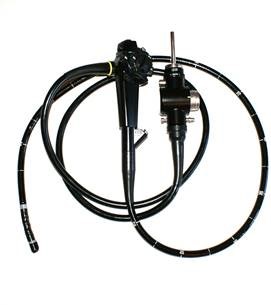 The US Government is continuing its scrutiny of Olympus and the other major endoscope manufacturers following several reports of infections related to duodenoscopes in recent years. The latest chapter includes a letter written by a US Senator asking for additional information regarding duodenoscope investigations.
Sen. Patty Murray (D-WA) wrote a letter to the three major duodenoscope manufacturers requesting additional information about what the companies are doing to mitigate the existing dangers posed by their equipment. As this article by Ana Mulero in Regulatory Focus continues:
"I am writing today to understand how your company plans to respond to these troubling findings and what changes may be necessary going forward to ensure patient safety," Murray said. She referred to the preliminary results of the postmarket surveillance studies that the US Food and Drug Administration (FDA) imposed as requirements on all three manufacturers—Olympus, Pentax and Fujifilm—marketing duodenoscopes in the US market.

FDA's update last month on the mandated studies reported rates of contamination that were even higher than those reported as of March 2018. Culturing results showed up to 5.4% of properly collected samples testing positive for high-concern organisms such as E. coli as of March, according to FDA. The new preliminary results marked a 3% spike in the contamination rate versus 2018 for such organisms.

The results, which remain preliminary as they are based on a portion of FDA-mandated samples, came after FDA sent warning letters to the duodenoscope manufacturers over inadequate study progress. At the time, Olympus spokesperson Mark Miller told Focus that the firm "takes this matter very seriously."

The progress on human factors studies, required for postmarket surveillance, are now marked as adequate for each of the three duodenoscope manufacturers. But each sampling and culturing study remains in a noncompliant status. FDA also observed an uptick in the total number of medical device reports (MDRs) on patient infections and device contamination after the agency had reported an observed "steady decline." The agency said last month that it had received 205 MDRs between 15 October 2018 through 31 March after declining to less than 100 MDRs in 2017.

Final results on the sampling and culturing studies are expected this year, FDA reported last December.

Murray recognized "important steps have been taken to reduce outbreaks." But "it is unacceptable that one in 20 patients who undergo a procedure using a duodenoscope may acquire an infection as a result of that procedure—even when hospitals have followed cleaning instructions properly." Murray made note of a 2016 report issued to highlight challenges in identifying and responding to such safety issues.

The letter gives the firms until 23 May to respond to seven questions. Questions range from the firms' projected timeline for completing both postmarket surveillance studies to whether the firms have plans for device redesigns.

"I remain concerned about the risk of infection posed by these devices and committed to ensuring rigorous oversight of the safety of Olympus medical devices," said Murray of each of the duodenoscope makers."
Read the entire article here: Updated: Murray Questions Devicemakers on Contaminated Duodenoscopes
As evidence continues to mount about the potential dangers of duodenoscopes, hospitals must ensure that they're doing everything they can to protect themselves and their patients from harm. Sen. Murray rightly points out that even by following proper reprocessing techniques, duodenoscopes can still show infection rates of over 5%. To minimize risk, make sure that your staff is following the proper processes and protocols each and every time a duodenoscope is reprocessed. Systems such as iRIScope can display the proper workflow for reprocessing duodenoscopes and document the process automatically. Any breaches of protocol can be alerted in real-time to protect patients and identify which staff members need additional training on reprocessing techniques. You owe it to your staff and your patients to offer everyone the peace of mind that duodenoscopes and all other flexible endoscopes are being properly reprocessed every single time.