Why Hospitals Need To Re-Evaluate Their Supply Chain Automation Efforts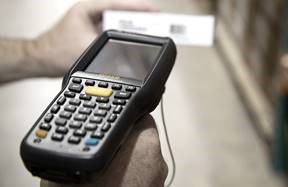 Over the last decade, hospitals have made a varying amount of investments into their supply chains to drive costs out of their organizations. While many hospitals have been at the forefront of moving to automation technologies such as RFID and bar-coding, many other hospitals still rely on pen and paper-based manual processes to run their supply chain operations. In today's healthcare environment, where margins are under constant attack from multiple fronts, hospitals must re-evaluate their supply chain automation efforts as one way to drive out costs.
Supply expenses have now surpassed labor expenses as the top cost for healthcare facilities. As the US healthcare market continues to evolve, there are several factors that are putting pressure on hospitals to take a fresh look at how they are making their supply chains more efficient. As this article by Cory Turner at Health Data Management explains:
"According to the National Academy of Medicine, the U.S. healthcare system has "squandered" an estimated $765 billion annually – this includes products that went expired on shelves. With this cost continuing to rise and going to waste, healthcare organizations can no longer overlook new technologies to solve outdated practices.

Numerous shifts, including both advancements in technology and the industry landscape, have changed the healthcare supply chain exponentially:

With better understanding and exchange of data between clinical and operating systems, organizations are able to enhance coordination and structure. Though this, hospital systems can allow data to provide availability on specific supplies to enhance a practitioner's efficiency and effectiveness. This convenience ultimately creates a more consistent and enhanced standard of care for patients.
Mergers and acquisitions. The healthcare industry is vastly changing and with an increase of mergers and acquisitions, organizations need to have a stronger buying and operational power to fully integrate their supply chain processes. This requires new software to meet the demand across several different departments, regions, and specialties to create a standardized system of supplies.
Changing communications for job retention. High nurse turnover greatly impacts healthcare facilities, personnel and the patient experience. To manage recruitment, organizations are updating current job descriptions, taking out technical tasks such as collecting supplies and instead, giving them to aids or technicians.
Automated processing solution. By replacing manual processes with automation, healthcare practitioners can streamline tasks for the betterment of the patient. For example, when a physician orders specific products or equipment, the request for the required supplies are sent to the supply center or the warehouse, and smart technologies able to manage and deliver the necessary equipment to the operating or patient room.
Data-driven physicians. Successful supply chain management involves physicians in the decision-making process. And with data analytics, physicians can gather advanced insights to select the appropriate tools and medications that are cost effective for better patient outcomes. This allows physicians to make informed decisions on supply options and encourage them to be more involved in the supply chain recommendations for care.

Advanced solutions in supply chain management are transforming today's hospitals and healthcare systems. With a customer-centric supply chain system, healthcare practitioners can dramatically and accurately save time, resources, and enhance its ecosystem for the betterment of patients.

Without the use of AI [artificial intelligence], ML [machine learning] and data analytics, hospitals would be challenged by outdated systems that strain their overall infrastructure. It is ease of use, automation, and analysis that provides supply chain managers with free time to strategically enhance systems and generate new opportunities for growth.

Qualities of a modern supply chain include the following characteristics.

Focused on the patient. An interconnected supply chain network can provide facilities with complete visibility, from point of original down to delivery to the patient. Hospitals can then appropriately manage supplies and waste, including disposables syringes, trauma kits and crash carts. This allows staff to maintain orderly by having the right supplies in the right facility and avoid delays caused by lack of supplies and preparation.
Tied to outcomes. With a modern supply chain network, patient care and outcomes are tracked by supplies and procedures to ensure proper treatment, based on historical success rate. With the addition of AI, ML, and augmented analytics, supply chain systems are able to provide predictions, analysis and solutions that are driven by data science.
Consistently up-to-date. With emergent patients and unpredictable outcomes, it is especially important to have a global network that can provide updates on commerce and flow of resources as they move through live control points from the warehouse to operating room or patient room. With IoT-driven sensors, real-time updates can be communicated to all disparate parties, when appropriate.
Prepared and predictive. Advanced technologies allow the network to monitor the state of supplies from purchasing, delivery, physician use, and restock. It can help calculate if supplies will be delivered on time and maintain the stock level to avoid waste and risk. When the possibility of risk occurs, supply chain teams are flagged the concern for further intervention.
Productive and independent. Not only will the supply chain use experience to understand patterns and draw from different data sets to create a holistic view of the network, it will also the same technology to course-correct issues when needed. This self-sufficiency will allow for physicians and healthcare executives to focus on more important issues that require a dynamic perspective, rather than constantly having to monitor the supply chain.

Healthcare facilities should start to view the supply chain as key area for improvement when looking to update organization-wide processes. With advanced technology, data and inventory can be tracked and used to predict future needs, best practices can be prescribed, and executives can focus on more valued-added, patient-facing activities.

While largely in the background of everyday duties, small but mighty changes in the supply chain network will make vast improvements in the day-to-day, advancing patient and healthcare outcomes overall."
Read the full article here: How tech can improve supply chain performance for providers
Many hospitals and health systems are looking to achieve significant savings by eliminating waste in their supply chain. As the article mentions, driving out waste from the supply chain requires high quality, real-time data. If your organization lacks the proper tools to provide powerful data around your supply chain spend, consider systems such as iRISupply which can collect real-time data around supply and implant usage using RFID technology and provide actionable insights to help with vendor negotiations, on-hand inventory levels and owned-consigned item mix. Powerful data analytics included with the software will give specific recommendations on which items to reduce or eliminate, and which items should be owned vs. consigned, leading to millions of dollars in cost-savings opportunities. The system is also completely interoperable with Epic, Cerner and other EMR vendors, helping to drive powerful insights by looking across your clinical systems. These cost-savings opportunities can help hospitals increase their margins and could contribute tens of millions of dollars to their bottom line.