How One Health System Negotiated Its Way To $1.5 Million In Annual Savings On Ortho Implants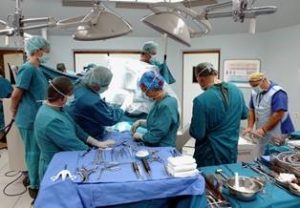 HonorHealth, a Scottsdale, Arizona-based health system with over $1.7 billion in annual revenues, recently undertook a process to identify cost savings opportunities across the system. Early on, the joint-replacement service line jumped out as a prime candidate for cost savings.
An early analysis by the five hospital system and their group purchasing organization pointed out that there was significant variation in prices among their various orthopedic implant vendors.  As this article by Maria Castellucci at Modern Healthcare explains:
"If you haven't been focused on the cost of your implants and the cost of your supplies, you get a natural creep up—we were simply paying too much. The prices we were paying exceeded what we believe is the market price," said Alice Pope, chief financial officer at HonorHealth, which operates five hospitals in Phoenix and Scottsdale.

The system worked with Premier, the large group purchasing organization and consultancy, to figure out how its approximately 15 implant vendors compared to each other in costs. They found a lot of variability.

Costs were "anywhere from 10% to 20% higher than we should've been at price point," said Timothy Miller, vice president of procurement and supply chain at HonorHealth. He added that eight of the vendors accounted for 80% of total implant costs, which are about $20 million.

Over several months, HonorHealth leaders worked with surgeons and vendors to negotiate better prices on implants. That effort was successful, to the tune of $1.5 million in annual savings.

HonorHealth is typical of providers nationwide that see joint-replacement surgery—usually a secure money-making machine for hospitals—as a prime opportunity to generate savings, especially as they face shrinking margins with declining reimbursement and patient volumes.

Tackling the wide variability in costs for joint-replacement surgery is a way to get ahead financially.

More than 1 million joint replacements are performed every year in the U.S., and by 2030 that number is expected to increase to more than 4 million as the number of senior citizens grows.

"Hospitals are looking for where they can trim. Supply costs are the largest costs, except labor, for a health system. People would much rather cut supply than cut someone's job, period," said Rob Austin, a director at Navigant.

And the largest portion of costs for joint-replacement procedures are supplies, specifically implants, according to a recent analysis from Premier. There is also significant variation in the cost of those expensive implants.

Premier found that among 350 hospitals, the average cost of primary knee implants was $4,464. Yet 50% of the hospitals paid between $4,066 and $5,609 on the devices.

The same group of hospitals paid an average of $5,252 for primary hip implants, with 50% paying between $4,759 and $6,463.

According to Premier, the 350 hospitals could save $23.7 million on knee implants and $19.1 million on hip implants if they paid the same amount as the top 25th percentile of hospitals. The cost data came from Premier's database of 1,100 hospitals.

But convincing surgeons to switch the vendors and devices they are used to isn't always an easy sell.

HonorHealth's surgeons were initially skeptical of the data that showed their implant costs were more expensive than others in the market. The surgeons have close relationships with their vendors, and it was hard to come to terms with the fact that they could be getting a bad deal.

"Even if the data shows there is significant variation, they still like the supplier and the representative, so they come up with reasons to explain the (cost) differences. We had to work through that," Miller said.

HonorHealth leaders spent a lot of time with the surgeons answering all the questions they had about the data until they trusted it.

"As long as your data is good, they come around, and they will understand," Pope said.

Then, HonorHealth approached the vendors with the data so they could negotiate down prices. All of the suppliers eventually agreed to new contracts with more competitive prices, Miller said.

The easy accessibility of robust data means hospitals can have in-depth cost conversations with their physicians, said Todd Nelson, director of partnership relationships at the Healthcare Financial Management Association.

…As hospitals get better at collecting and analyzing data and, importantly, ensuring that financial executives and doctors are talking the same language, the easier these conversations become, Nelson said.

Still, the conversations are not widespread and tend to happen at hospitals that are strapped financially, in competitive markets or have a healthy penetration of value-based contracts.

"As long as its fee-for-service for a knee surgery, the hospital is going to be more focused on the revenue they get," Austin said. "Even though it's an expensive service line, it's generally a profitable service line—usually the most profitable service line" for a hospital.

On a positive note, the Premier analysis found that median length of stay for joint replacements has fallen, during a five-year period, among 279 facilities from 3.2 days to 2.3 days.

"That is a direct result of the Affordable Care Act and the requirement to publicly report data and holding back payment where you don't meet certain quality objectives," Czajka said."
Read the entire article here: Getting the price right: Hospitals target variation in joint replacement
Having the right data can be a powerful tool in optimizing supply chain strategies. As this article shows, having accurate data and using it in the right way can lead to incredible cost savings opportunities for hospitals and health systems. If your organization lacks the proper tools to provide powerful data around your supply chain spend, consider systems such as iRISupply which can collect real-time data around supply and implant usage using RFID technology and provide actionable insights to help with vendor negotiations, on-hand inventory levels and owned-consigned mix.